As Seen In
These are all the shows I have guest starred or talked on!
If you would like to have me on yours, then check out my profile: https://app.matchmaker.fm/profiles/shows/abf9f3db-c81d-4888-92bd-d8ba9a5592d8
I base the order on a variety of factors. For example the first one here was literally my first official interview ever online. Others the placement was random or based on how much info there was post recording. So if they did a follow up, detailed blog post, etc.
---
_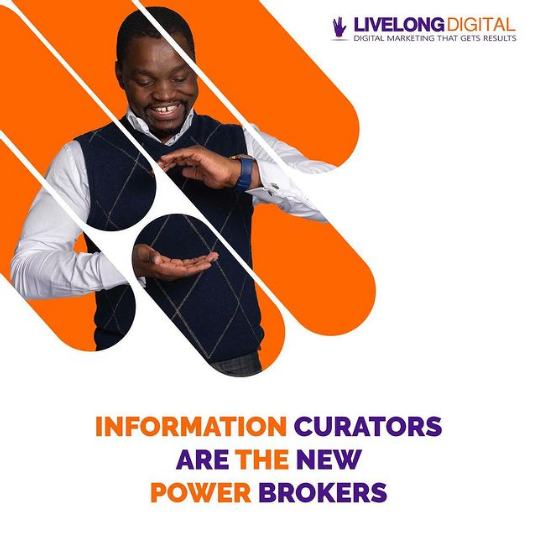 Live Long Digital | Prosper Taruvinga
Everything living or non-living is connected. Though more importantly that means ALL living creatures are united under one system. Interconnecting to each other in many different ways.
---
_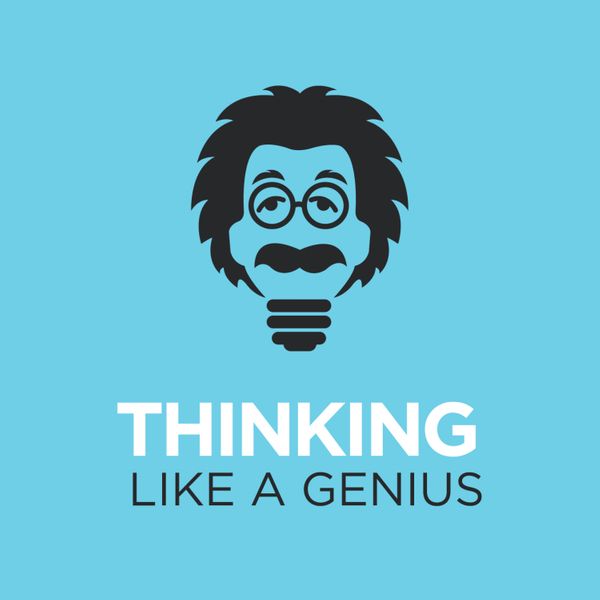 Thinking Like a Genius Podcast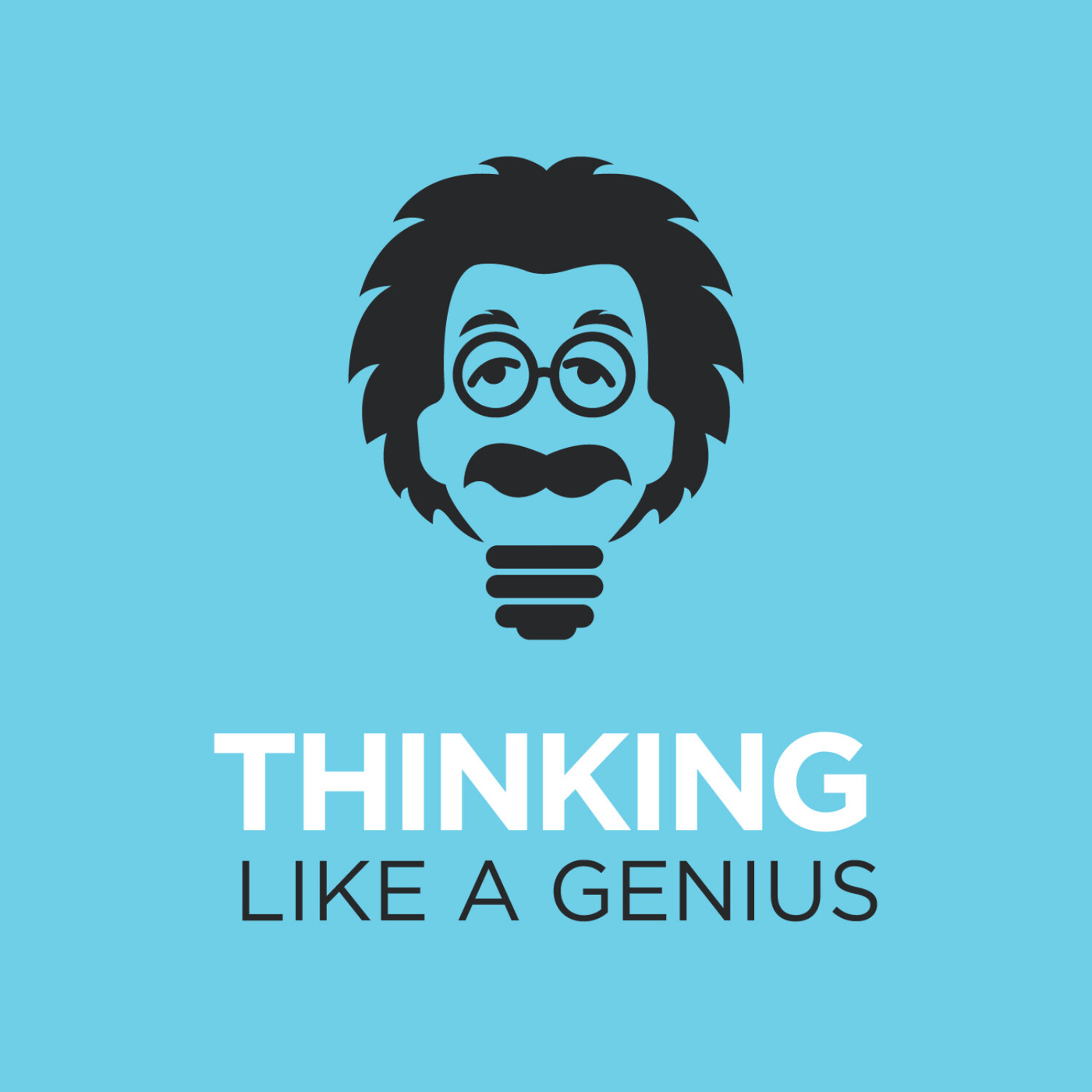 Dustin Miller PolyInnovator is an omnichannel content creator, and aspiring Polymath.
We talk about philosophy, health, learning, breathing and awareness. We dive into how to develop the areas which Dustin calls pillars which are core to becoming a polymath.
Creator of OmniContent, Self-EduDevMent concept, Modular Education Framework, and the Four Pillars Philosophy.
---
_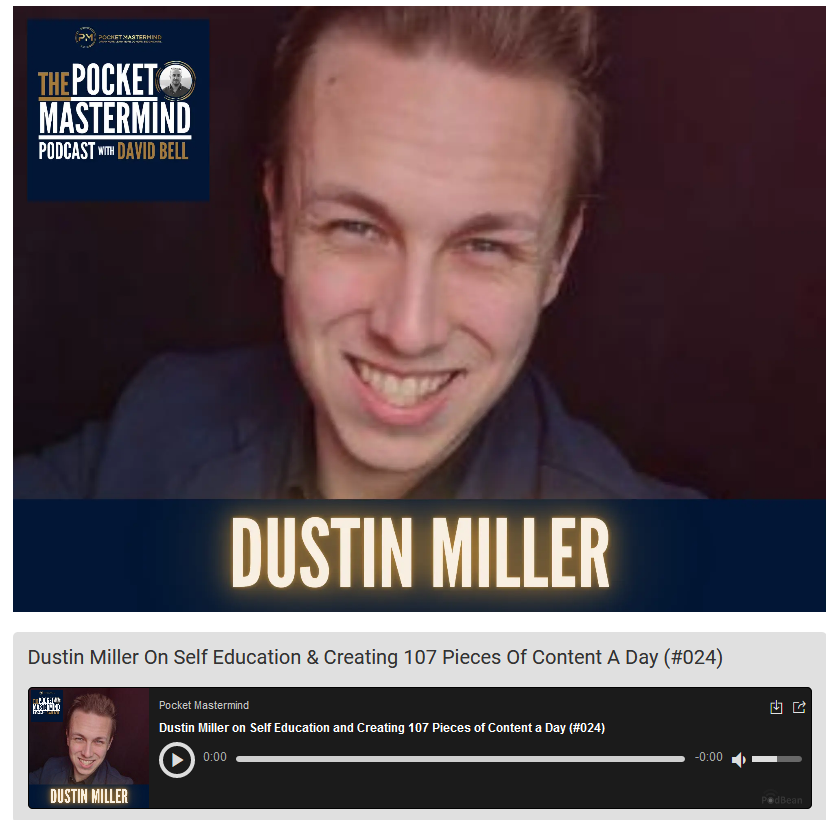 Dustin Miller on Self Education and Creating 107 Pieces of Content a Day
Pocket Mastermind | David Bell
Do you have multiple interests or skills?
Do people call you a 'Jack of all Trades'? Perhaps you're actually and natural polymath?
Some of the greatest minds had multiple careers such as Leonardo da Vinci. Not bad company to be in.
Dustin Miller talks about how the edudacion system isn't equipped to support the polymath so he's taken to persuing a like of never-ending self-education to develop the skills and knowledge that provides him with the fulfilment he wants.
---
_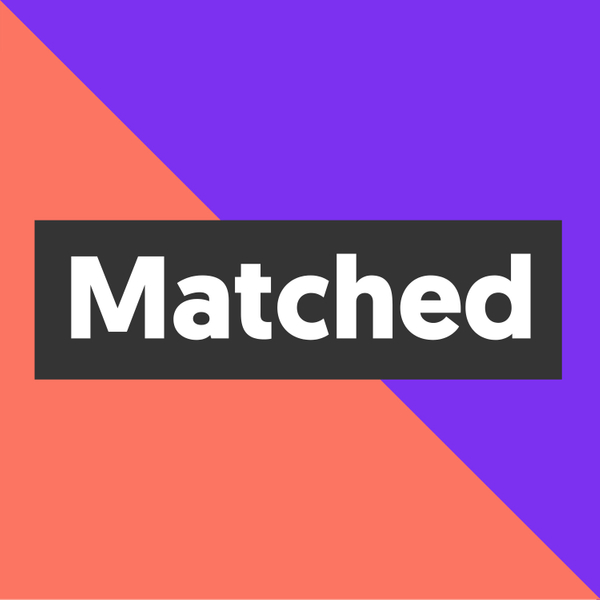 Matched | MatchMaker.fm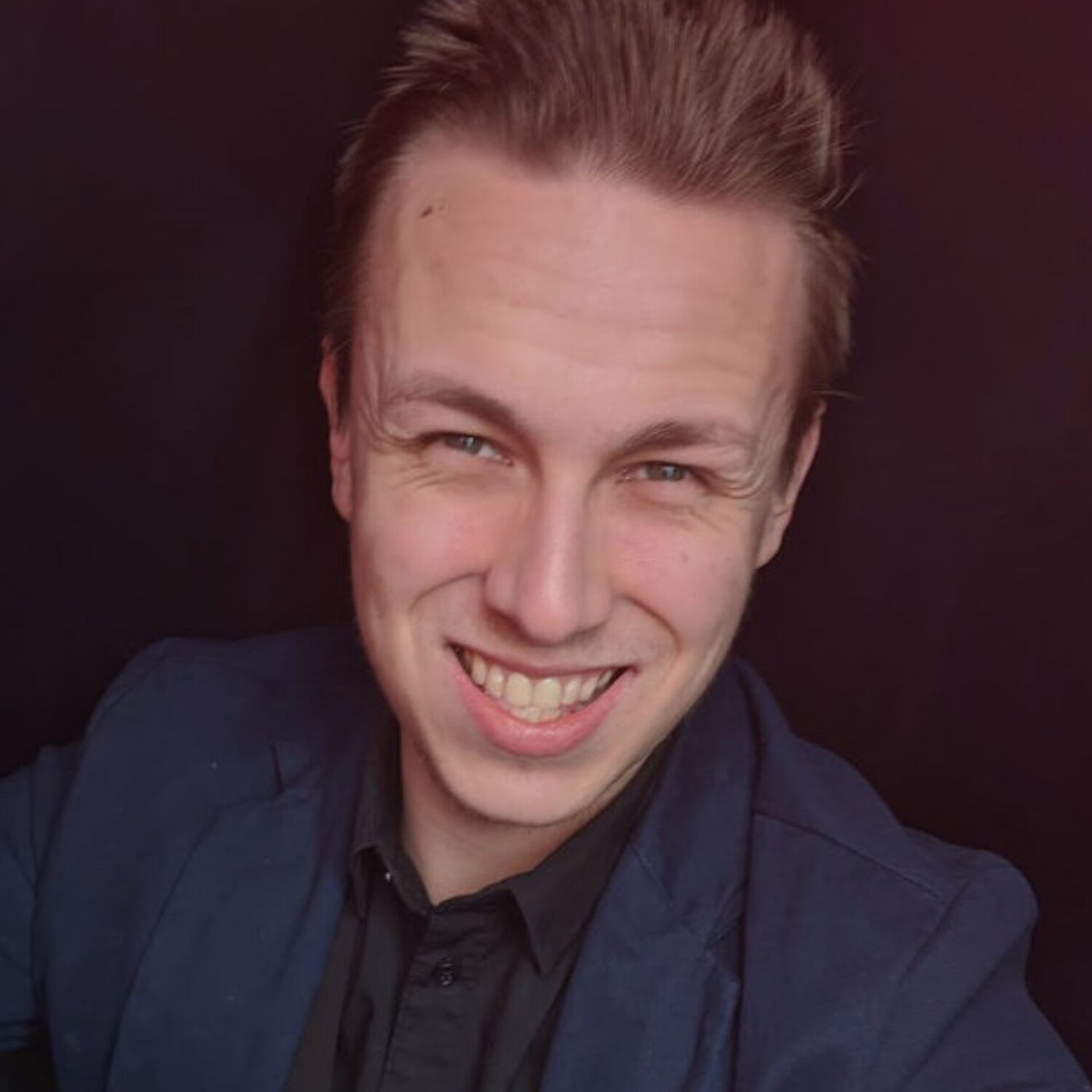 Dustin is an omnichannel content creator, and he loves technology. Those two areas define him relatively well, but in a deeper sense he is really into Self-Development. You can book Dustin as a guest on MatchMaker.fm
---
_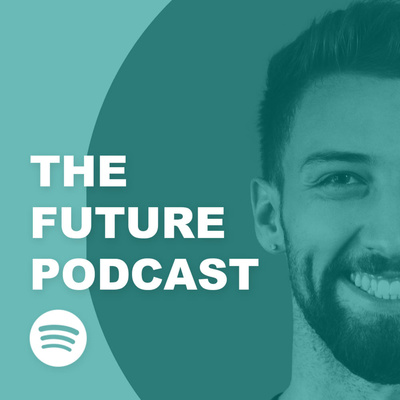 The Future Podcast | Jeremy Boulerice
---
_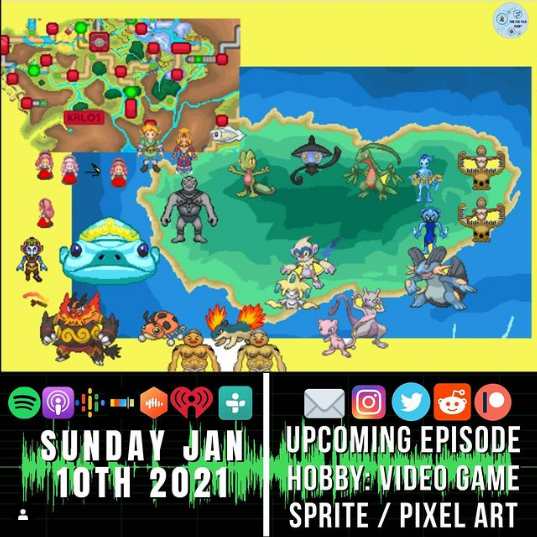 Time For Your Hobby | Alex
Dustin enjoys improving the look of pixel art to give it a new or enhanced look and energy. Now this isn't just restricted to simply characters, it also includes world maps. Anything can be made into pixel art, it's up to you and your imagination to see what you create.
---
_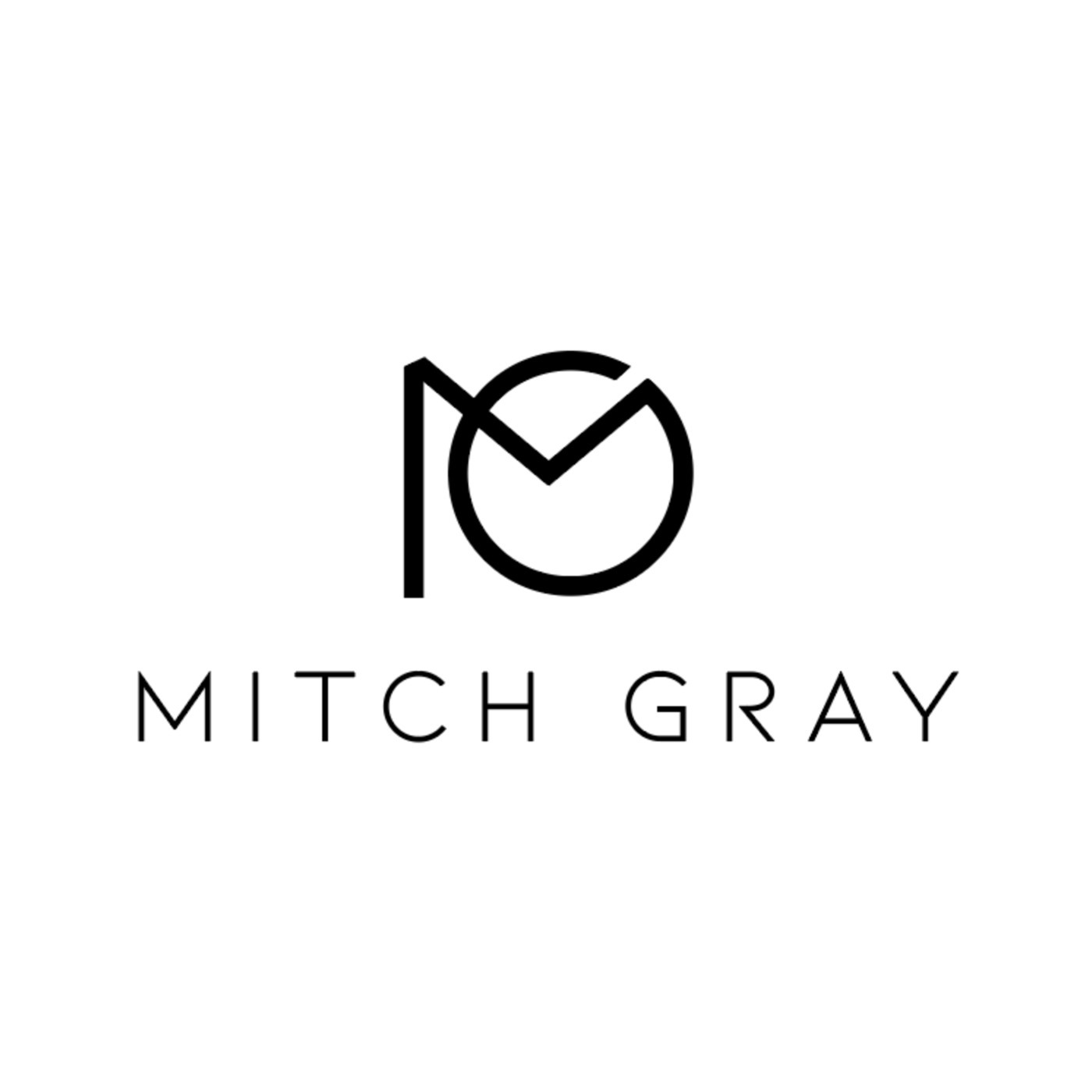 The Mitch Gray Show | Mitch Gray
Dustin Miller is passionate about gaining knowledge and sharing knowledge. A man with many interests and skills, Dustin is passionate about helping others grow and evolve. As a self-described OmniChannel Content Creator, including hosting The Polymath Polycast, Dustin is constantly creating content that will challenge you and open the door to new ideas and knowledge.
---
_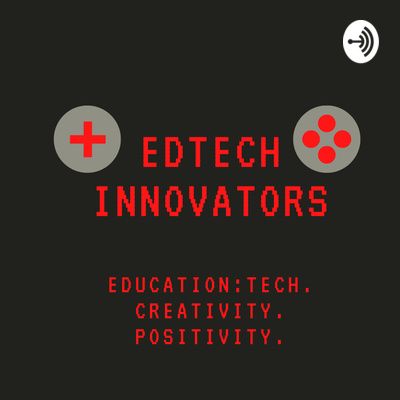 Edtech Innovators | Pete Atherton
---
_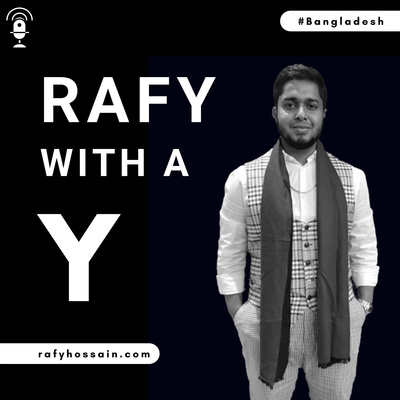 Rafy with a Y | Rafy Hossain
---
_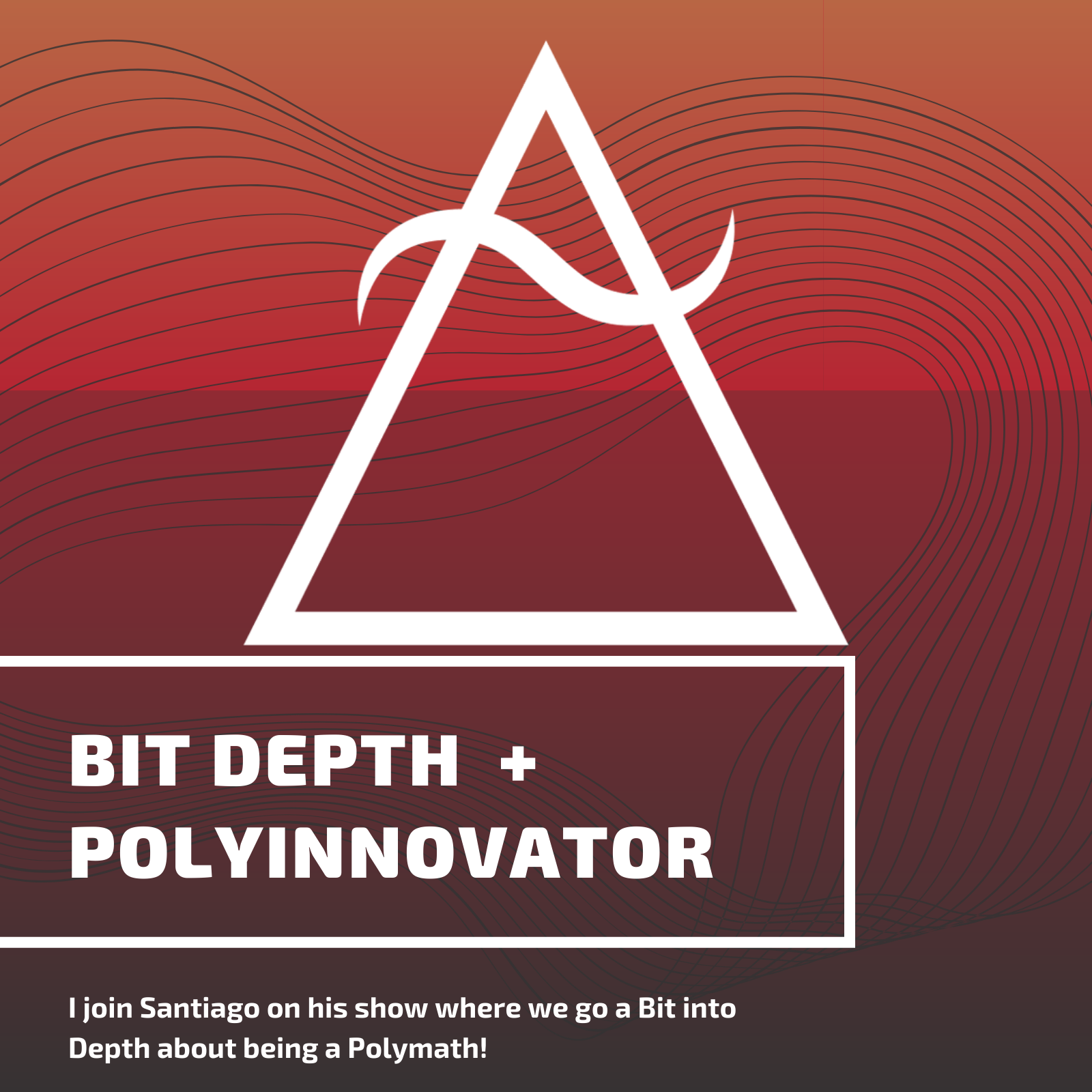 Bit Depth | Santiago Ramones
A podcast that gets a bit deep. Santiago Ramones gets to know people on a deeper level, discussing why they do what they do and why they believe what they believe.
There is actually two for this one!
---
_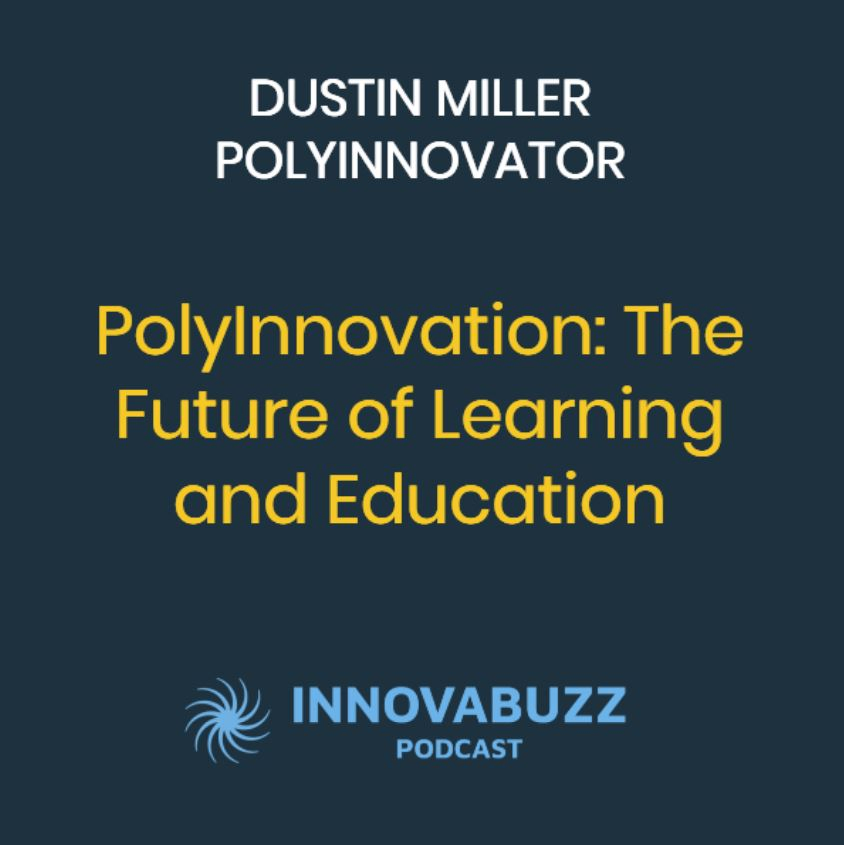 InnovaBuzz/Innovabiz | Jürgen Strauss
Key points and takeaways from this episode include:
Being a PolyInnovator is a concept and identification.
A polymath is someone who has deep knowledge in many different areas.

The Personal PolyInnovation System:
Self-education – the foundation
Self-improvement – the habits and systems that go into daily practice
Self-development – the four pillars of life – mind, body, spirit, and emotion
---
_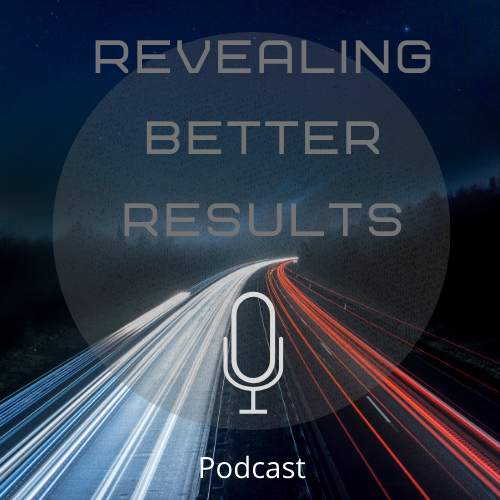 Garland L. McLaughlin
---
_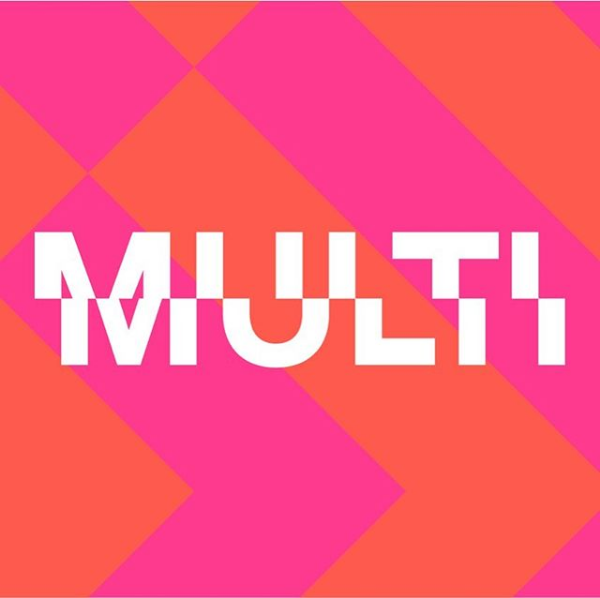 Multi Multi | Perry K. Multipotentialite
Dustin has his own show and interviews like me interesting people to talk about being a polymath and innovation. In this conversation, we discuss a little bit about our views that hopefully give you an insight into our world of thinking. What is a Polymath vs a Multipotentialite? Are we really flaky? Can we learn to become a Mulitpotentialite? The grass fields of exploration and combining all your knowledge to become an amazing person. Happiness, success, and progress.
---
_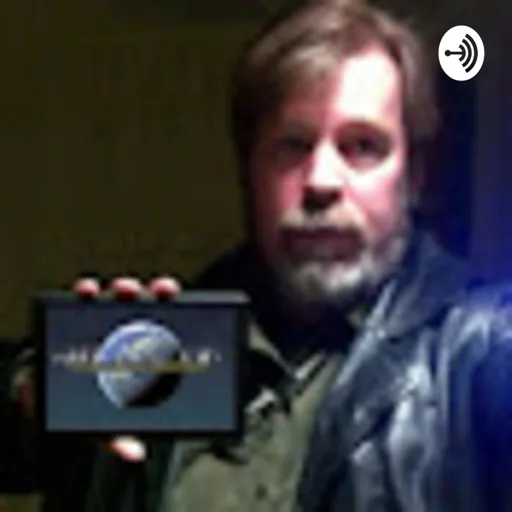 Living in the New Rennasance | Darren Ryall
We delve into what a polyinnovator and polymath are. And range far afield into business, personal training, and even into the Kardashev Scale.
---
_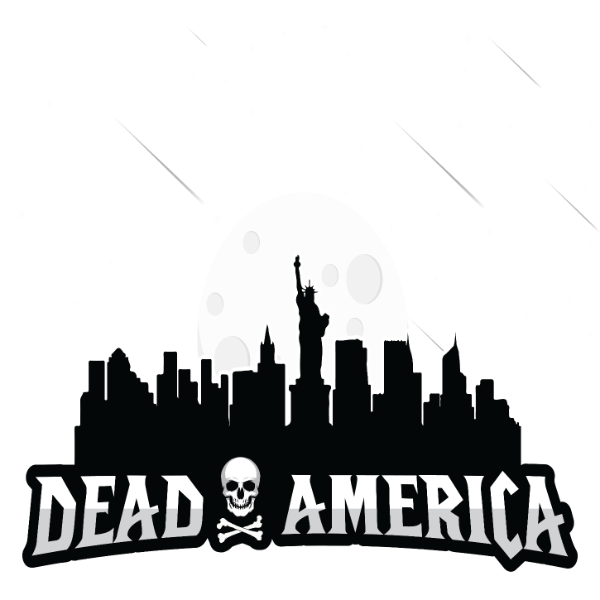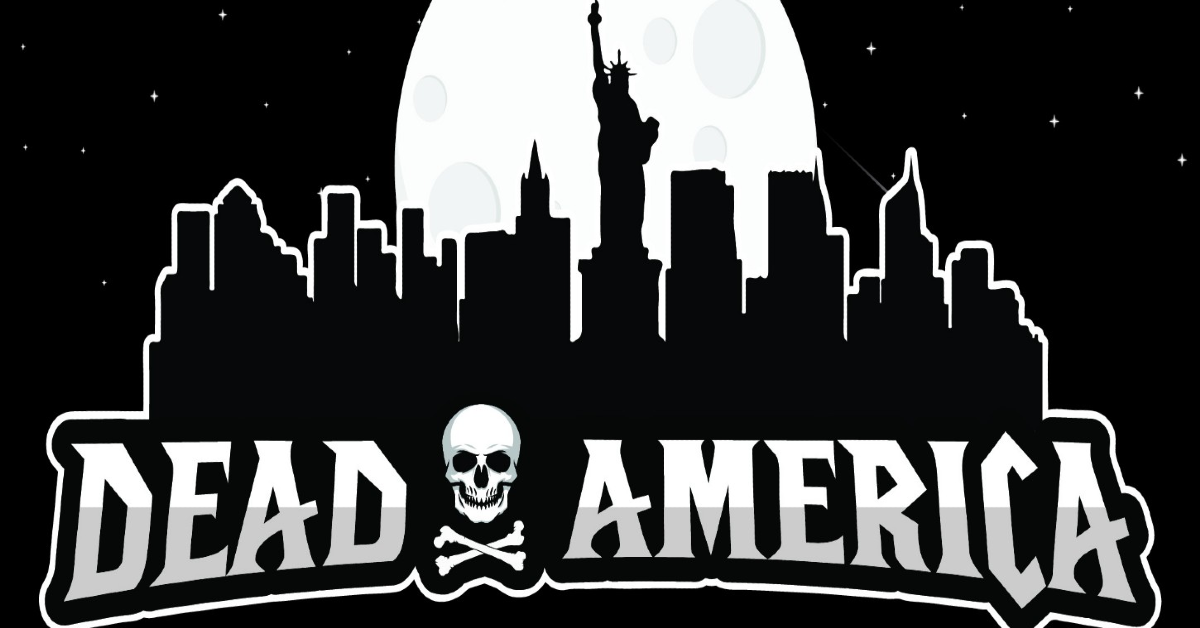 However it isn't about me, for it is what I can do…FOR YOU. This website was created in order to centralize the content I create, as well as give people a means to contact me directly.
Whether you came here to learn about the Modular Degree or Polymath Exercise; You came here for a purpose. It is my hope that I can inspire you to take a polymathic approach to your life.
Personally I have always dreamed of becoming an entrepreneur and changemaker. The world has a multitude of areas that it needs leaders with a polymathic mentality, and I hope to fill one of those spots. I aim to give others a pathway to do the same!
   In my lifetime, "I will be a globally recognized Innovation Polymath. Driven to Innovate technology and ideology".
   -Dustin Miller, PolyInnovator, or Innovation Polymath
---
_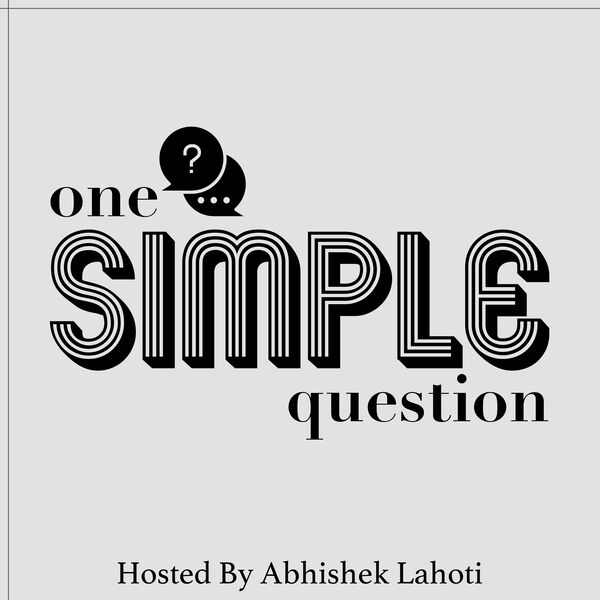 One Simple Question | Abhishek Lahoti
This week I repaid the kindness of Dustin Miller (https://polyinnovator.space) and had him on my show to dive into his history and how he got to be the polymath-focused creator he is today. What started as a simple curiosity of him as a kid expanded into a conversation on learning, education, and how the traditional route may not be for everyone.
---
_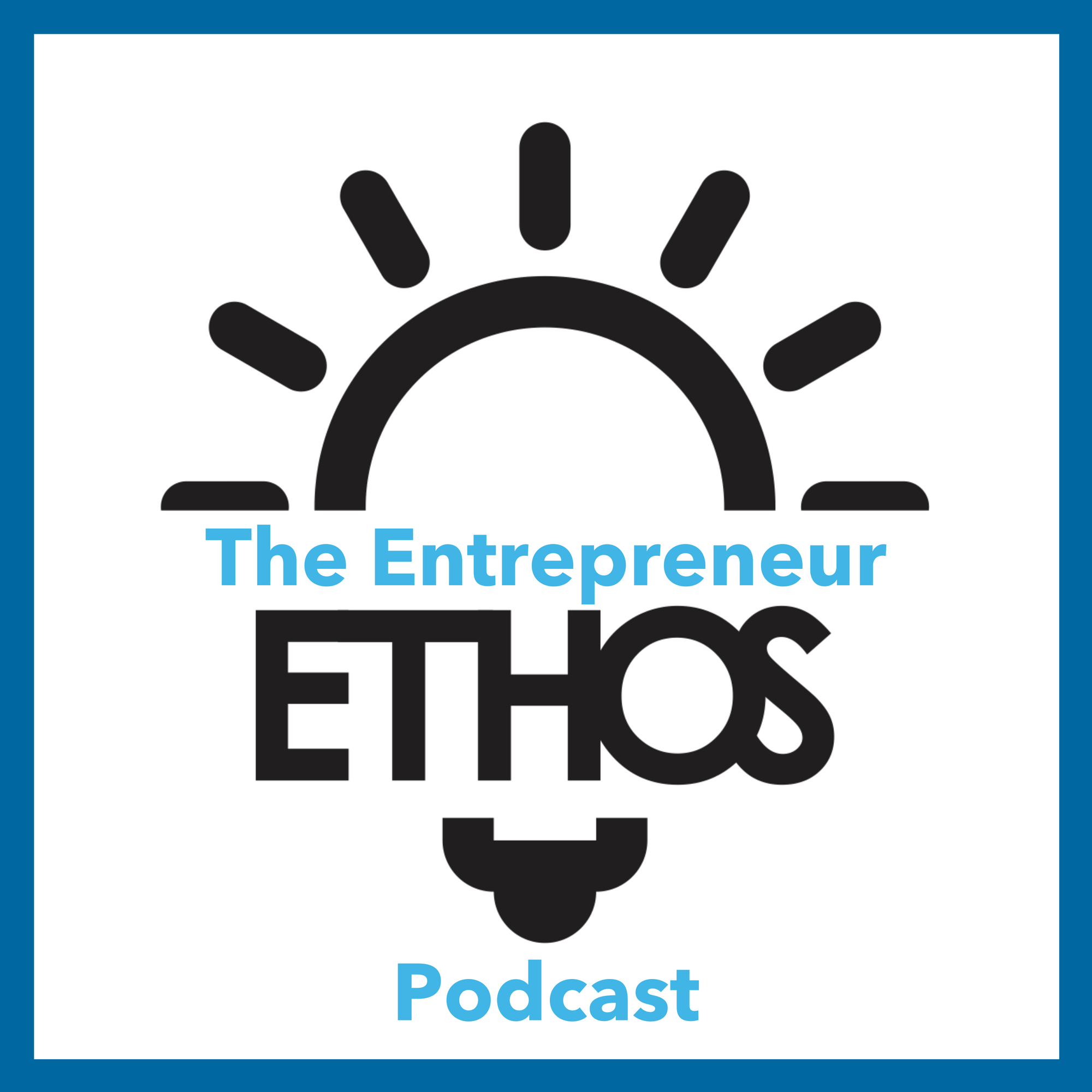 The Entrepreneur Ethos Podcast | Jarie Bolander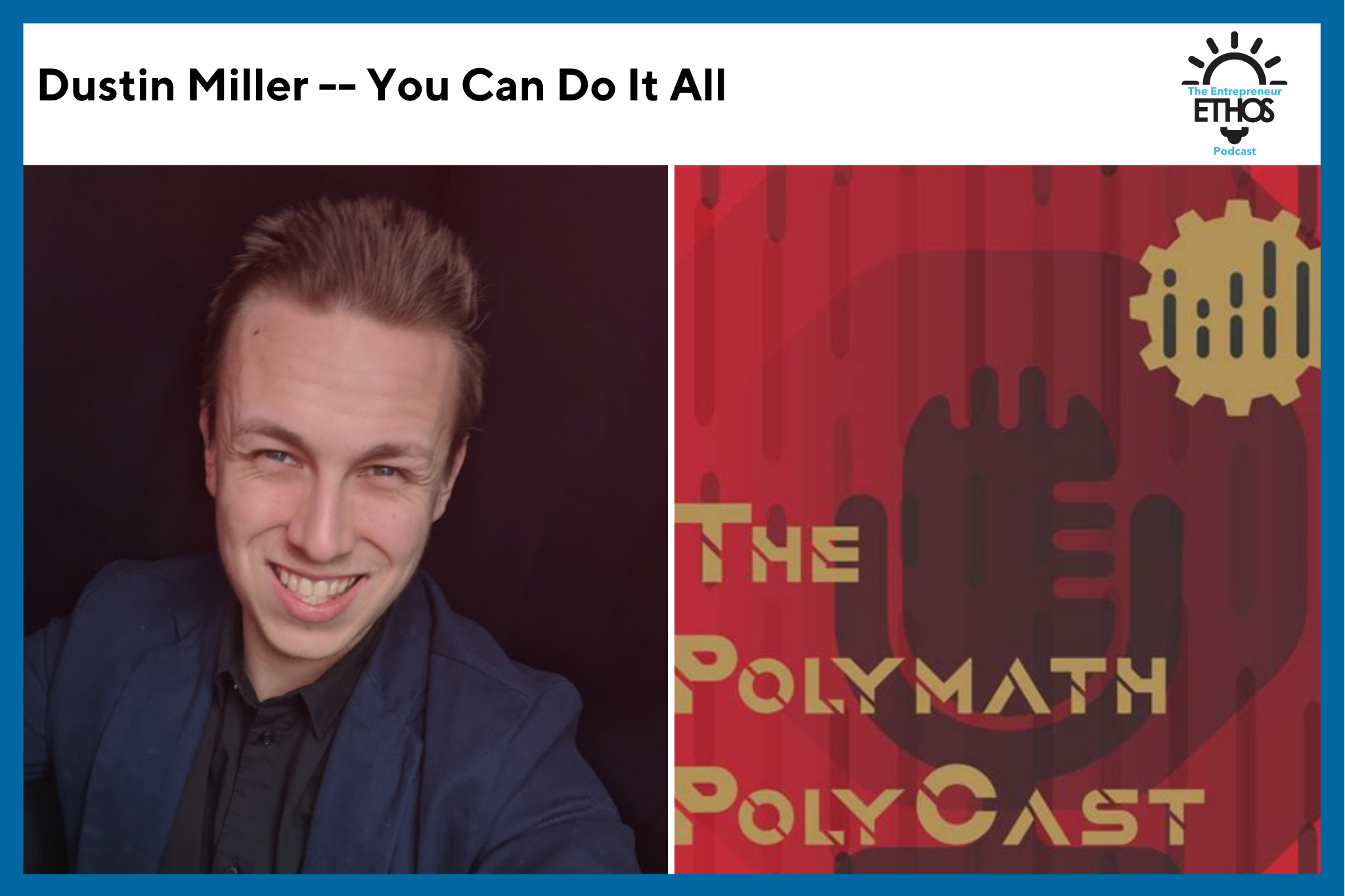 <iframe height="200px" width="100%" frameborder="no" scrolling="no" seamless src="https://player.simplecast.com/5b438aa5-5ed1-47cc-bf15-179843bf7b11?dark=true"></iframe>
Dustin rejects the idea that you should focus on one skill or domain. With enough focus, time, and drive, we can learn and master skills in a number of areas.
---
_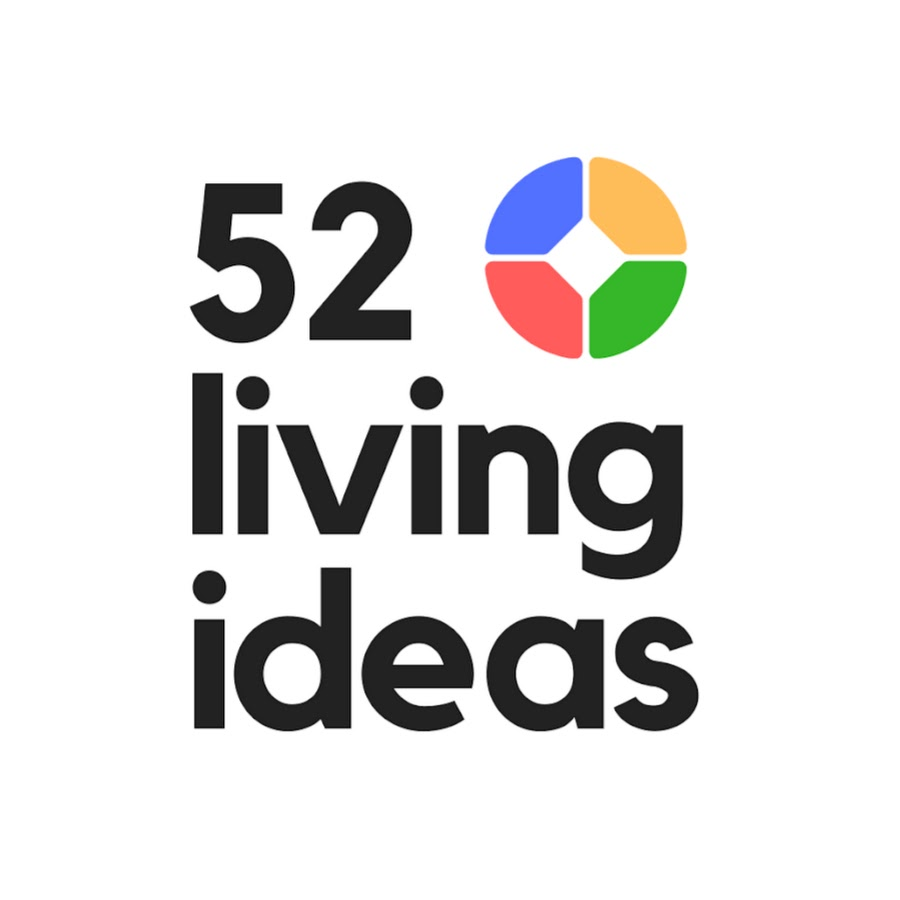 52 Living Ideas | Shrikant
---
_
More than a sound bite | Michael DaSilva
This is a podcast dedicated to having meaningful long form conversations.
---
_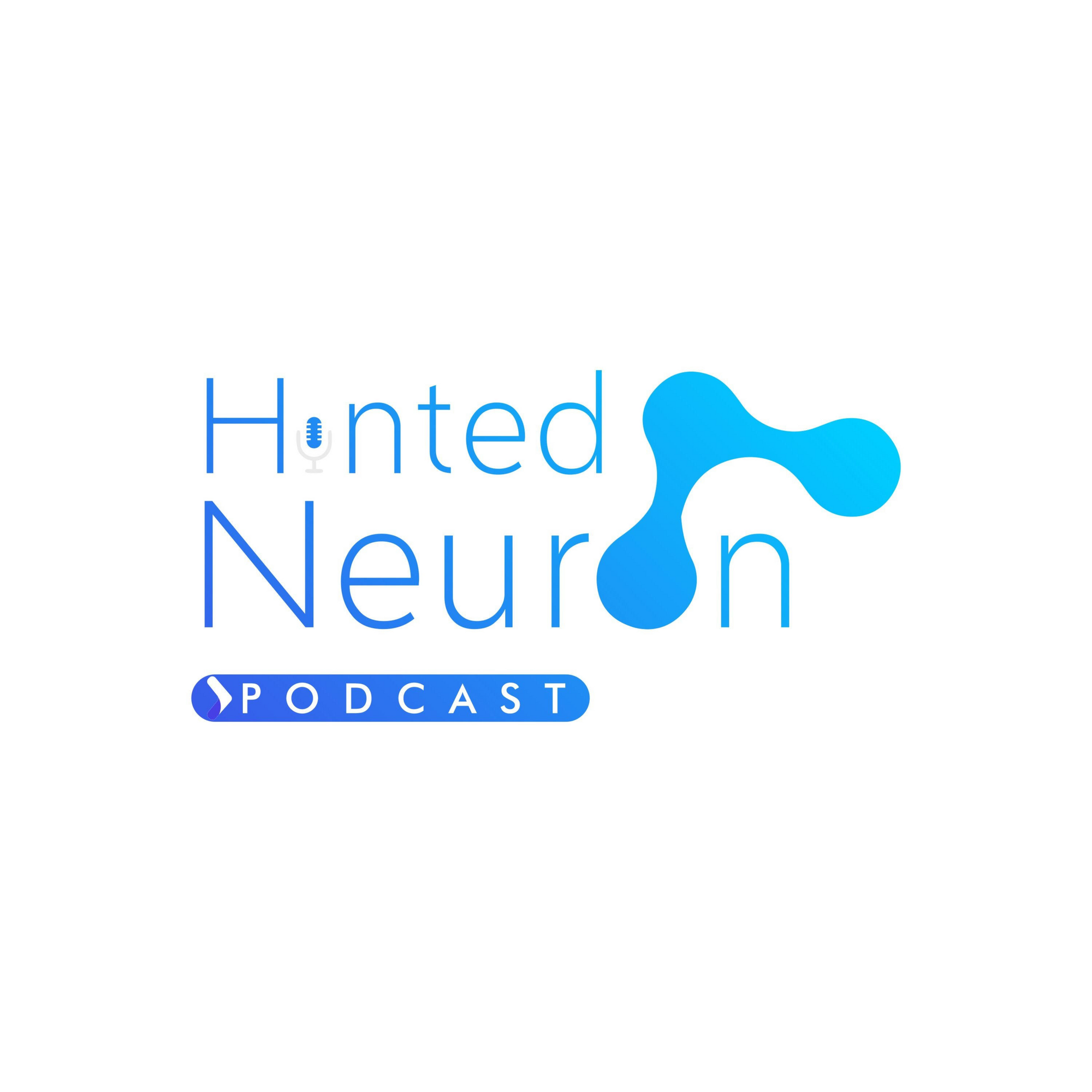 Poly-innovation, Self-Education and Smart Cities
Hinted Neuron | Kelvin Paschal
My conversation with Dustin Miller Polyinnovator, creator of the Polyinnovation concept, He's an Omnichannel Content/Inbound Marketer and Self-Development teacher
---
_
How Cool is This? | Brian Reitz
Dustin believes that people can be more than a jack of all trades – they can be a master of them. Those are the types of people he likes to have on his show. Is that cool? "I'd always been multidisciplinary myself. I wanted to help others, who I knew were like me who are out there come together."
---
_
#PirateBroadcast | Russ Johns
Dustin Miller is a PolyInnovator and he's trying to inspire polymaths around the world. He creates OmniContent, and also conducts interviews on his show the Polymath PolyCast.
Follow Up:
---
_
Get Coached Podcast | Chris Ippolito
Dustin Miller, PolyInnovator, is on a journey of becoming a polymath. He has a habit of taking a divergent approach to life, from his Omni-Content to his show The Polymath PolyCast. There is always something new around the corner.
---
_
Give Me a Chance | Jun 10, 2021 | Vittoria Burr
In this episode of Give Me A Chance!, Dustin tells how he got the chance to change his life. To Dustin, acknowledging his polymathic personality became a unique opportunity to shape the course of his life and pave his way to be a polyinnovator. Delving into various disciplines inspired Dustin to set up his very own modular degree and become an omnicontent creator.
---
_
The All-In Podcast with Nate Peo
---
_
Hacks & Hobbies with Junaid Ahmed (SuperJunaid)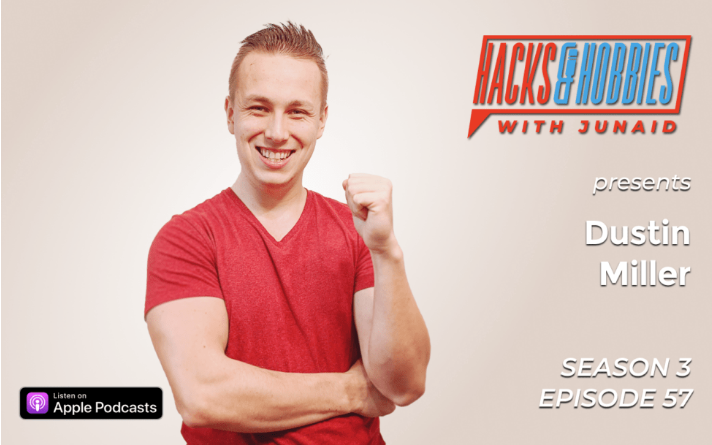 Dustin wanted to prove to Gary Vee and all these other creators that you could make tons of content every day. And he created a strategy for it.
---
_
with Doc Williams from Brand Factory INC
---
_

His passion is being a polymath and educating people on how to become one. Through courses and omnichannel marketing.
---
_
Feb 7th | Angelica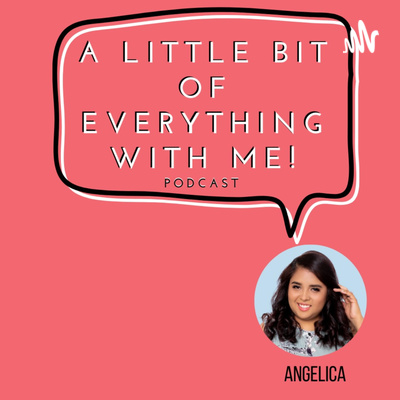 ---
_
Screw the Stigma | Afrah
He says screw it to the conventional mindset of choosing just one specialty. We discussed the concept of specializing in multiple fields and the societal stigmas surrounding it.
---
_
What Could Go Wrong? #RebelEducators | Chelsea Verrette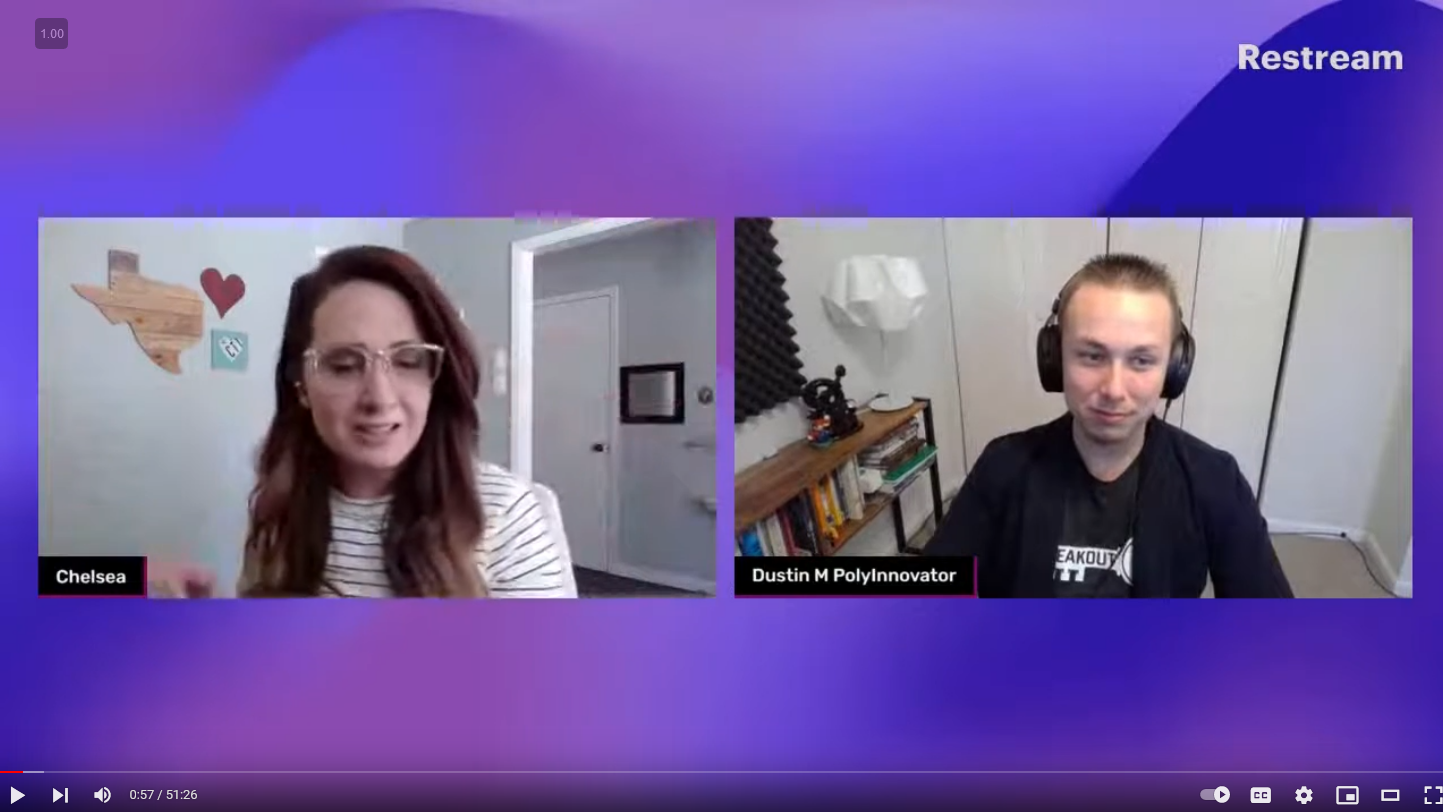 🎓❌ Polymaths Aren't Allowed in Education ❌🎓
---
_
Hustlers for a Cause | Shawn Souto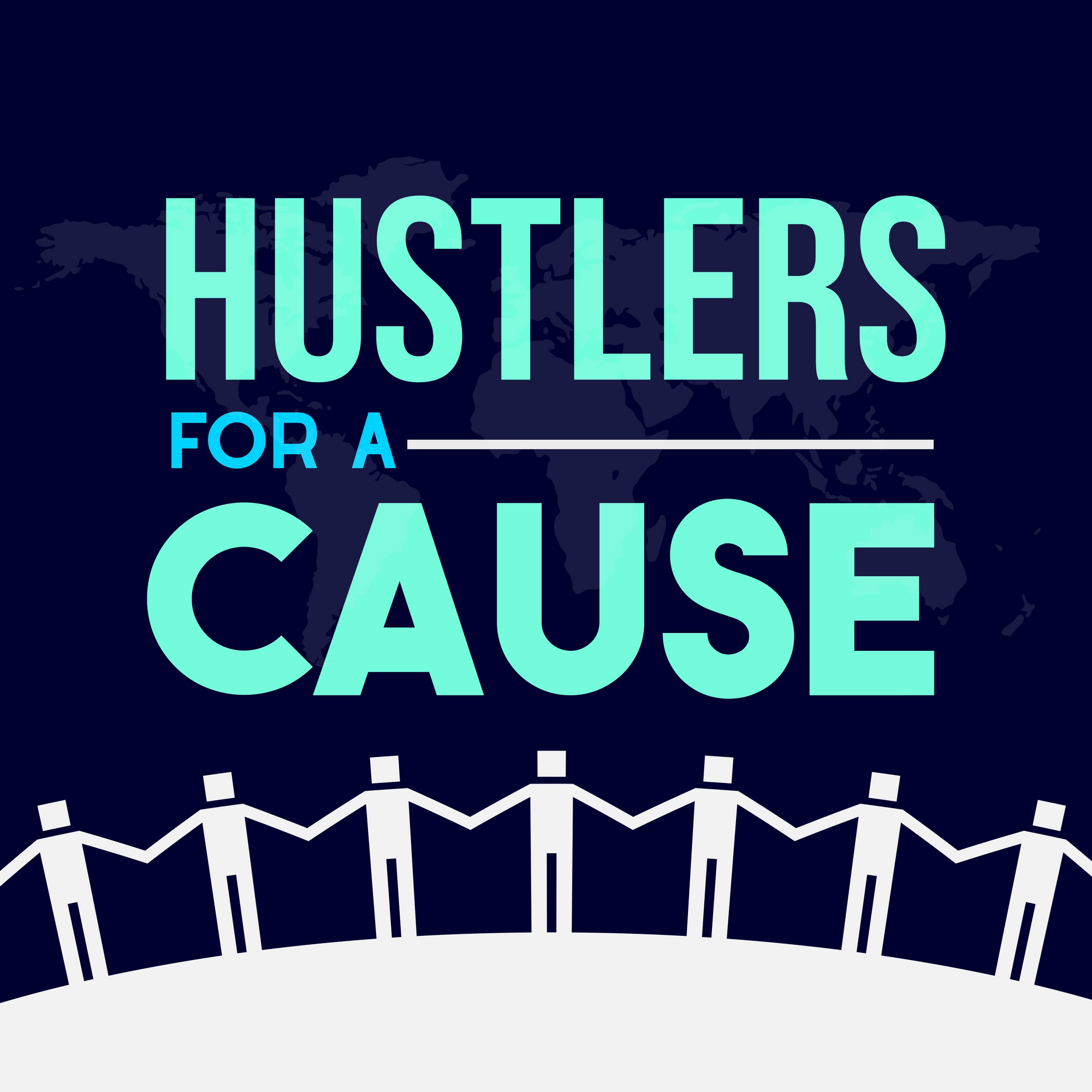 This week's episode is a deep dive into Polymaths, individuals who embody the quote "Jack of all trades, master of none, though oftentimes better than master of one." Which our guest Dustin Miller has modeled his entire life and career around. Carving his own path is something Miller is familiar with, and the niche world he has carved out now has plenty of space and a well worn path for others to discover and follow.
---
_
Social Lights Podcast | Kate vanderVoort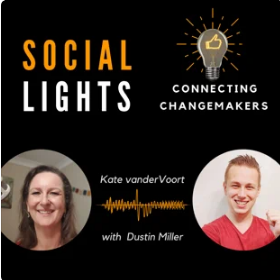 As an aspiring polymath, Dustin created PolyInnovator as a foundational means to build out the various careers he wanted out of life (A Polymath of Innovation if you will). He's on a mission to create a Modular Education Platform to revolutionize how we approach education as whole and is currently building the Modular Degree System: a do it yourself, with help, framework for a modern approach to education.
---
_
Podcast Junkies | Harry Duran🎤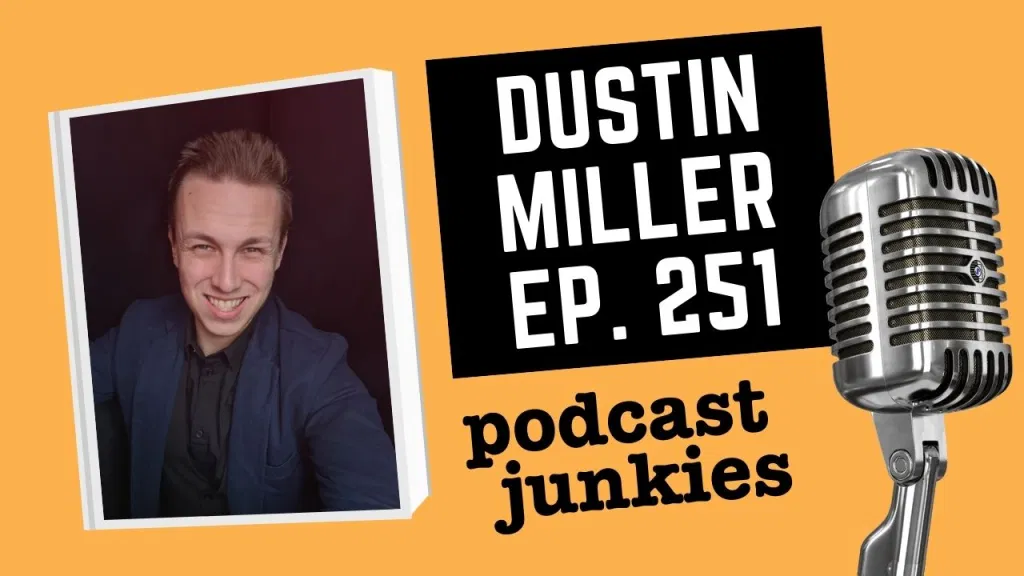 When I find people to interview, the thing I look for is if they're multidisciplinary. So, if they have a main specialty and they're a specialist – even a hyper specialist – they're bound to have some sort of hobby or..
---
_
In this episode, I speak with Dustin Miller - PolyInnovator, the host of The Polymath Polycast, who has been interviewing polymaths to learn about their traits and mental modes to become multi-disciplinary in numerous fields.
I have read many articles and books about the debate of whether being a specialist or generalist is better. Being a jack of all trades, master of none, is not a disadvantage anymore. Moreover, having many different skills and continually mastering them is something we should be doing.
---
_
The Hot Mic @ Arch DevOps Podcast | Michael Fritzius
Today's guest is Dustin Miller, Polyinnovator, and this is one high energy guy. His excitement is contagious. We got to chat about the nature of habit building and knowing how to push yourself harder. But sometimes, that self-awareness shows us that maybe we *shouldn't* be pushing harder. Sometimes we need to listen to ourselves and honor our limits, so we can always be at our best.

This is the second time I've talked with Dustin across all our podcasts and he's just a cool guy who's poised to make a big impact. And he's got some cool stuff to share with you today. If you want to talk with Dustin about how to manage your content and find more about how he's doing it, find him literally anywhere online under the handle @polyinnovator, or his website, polyinnovator.space. Let's jump in now.
---
_
Elite Marketing Tips Podcast | Michael Fritzius
---
_
Shamelessly Unapologetic Podcast | Ilana Pinsky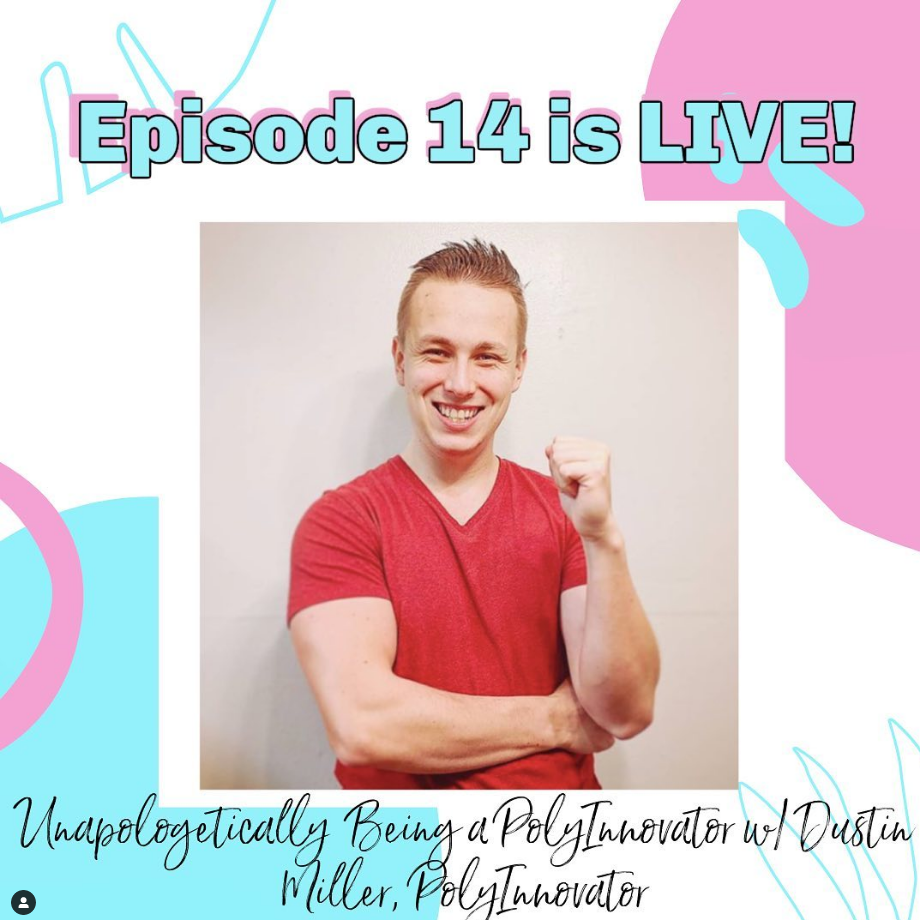 Have you always been the type of person who wears many hats and thrives off of versatility? Ilana has Dustin Miller--PolyInnovator on this week's episode. Dustin sits down to explain what a polyinnovator is, shares more about his path he took after high school, and dives into more about being a creator and how being polyinnovative is the means of life for him.
---
_
Neurodiverging Podcast | Danielle Sullivan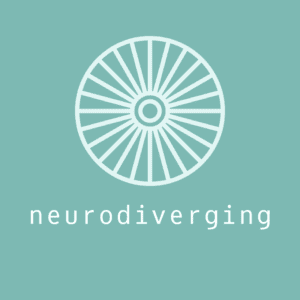 We had a wide-ranging and enthusiastic discussion on self-directed education, learning how to learn, building habits and self-motivation hacks, and much more. Enjoy!
---
_
Russ Johns
---
_
Just A Convo | Jonathan Fors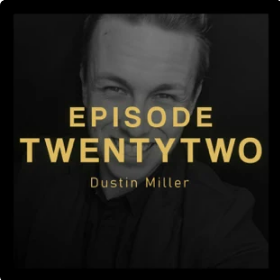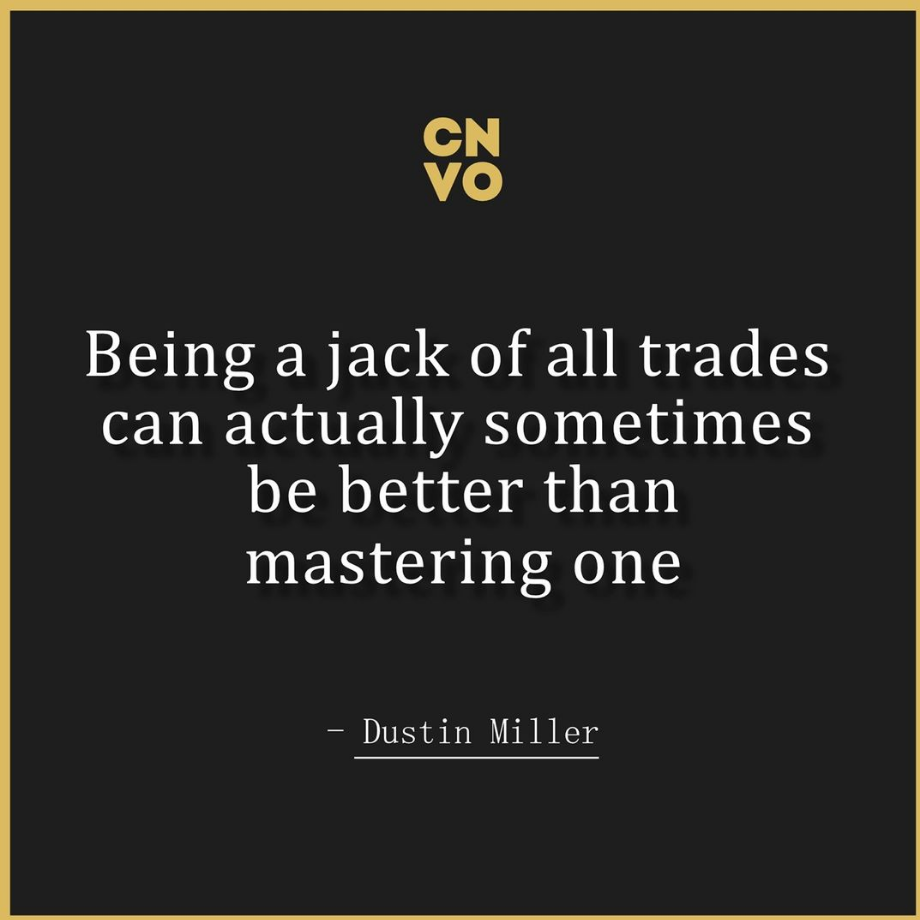 ---
_
Content Amplification Podcast | Shaun Whynacht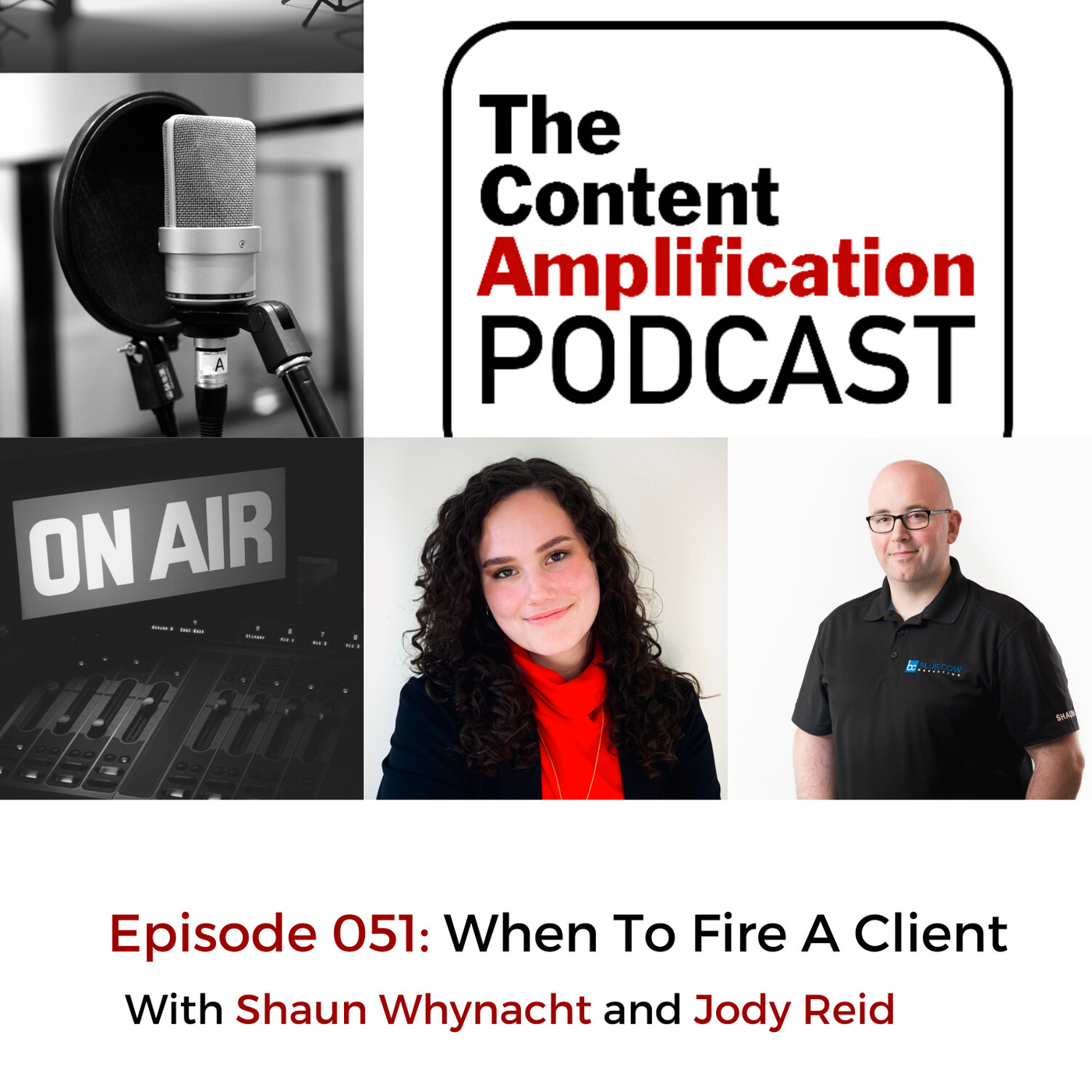 ---
_
Polite Company Podcast | Jane Smith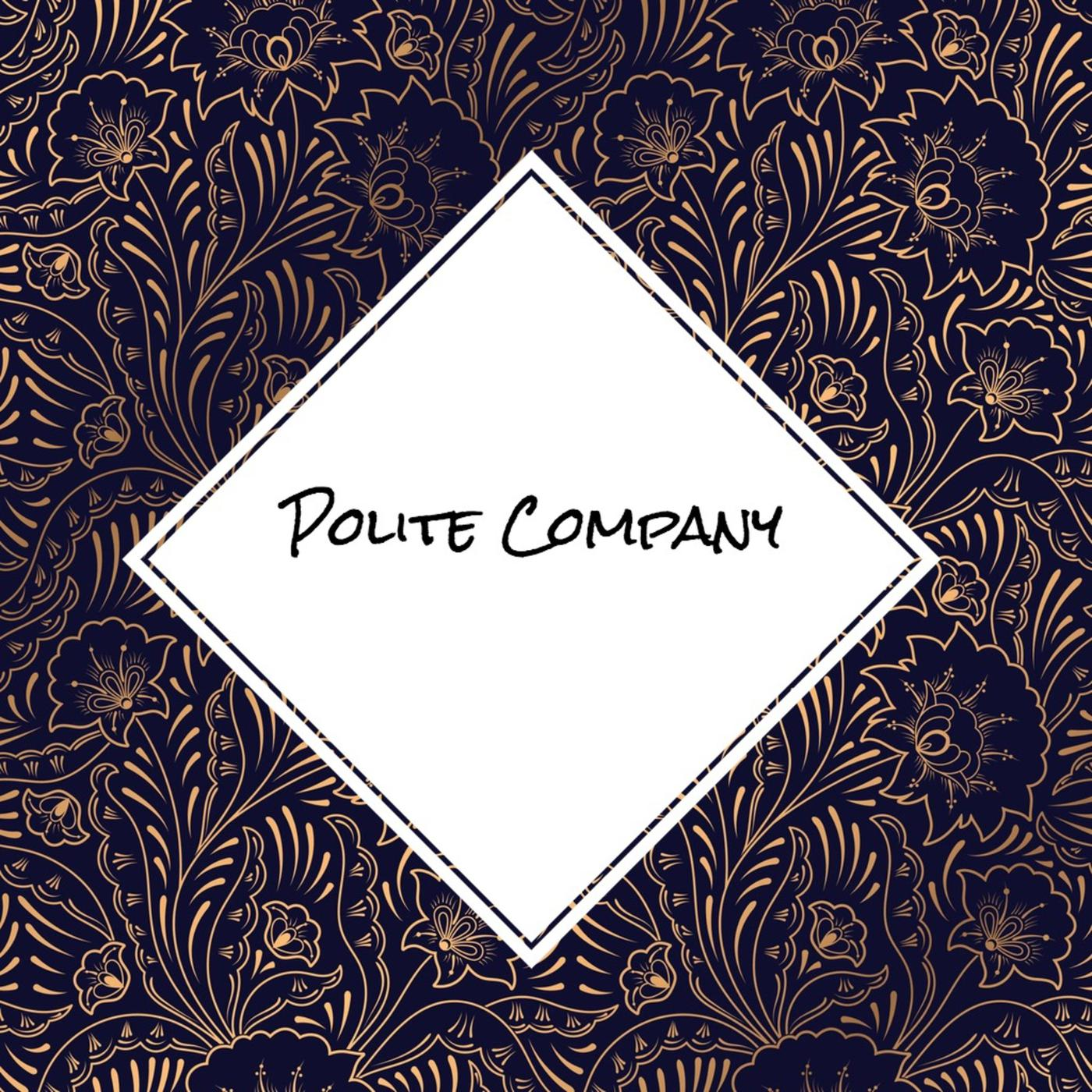 ---
_
Program Life | Yogesh Prabhu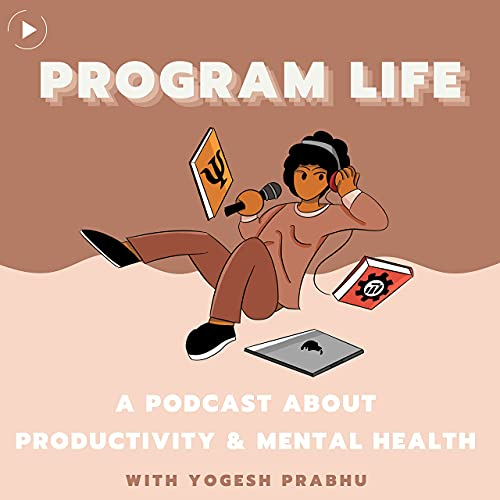 Our guest on this episode Today is Dustin Miller who created the first Modular Degree in the effort of creating a Polymathic education. He even has his own podcast which for you guys that want to check it out, a link will be available in the podcast description. I'm really excited for you guys to listen to this episode because we went over a variety of topics such as philosophy, Ikigai which is the Japanese ideology of happiness, habits & systems, and much more.
---
_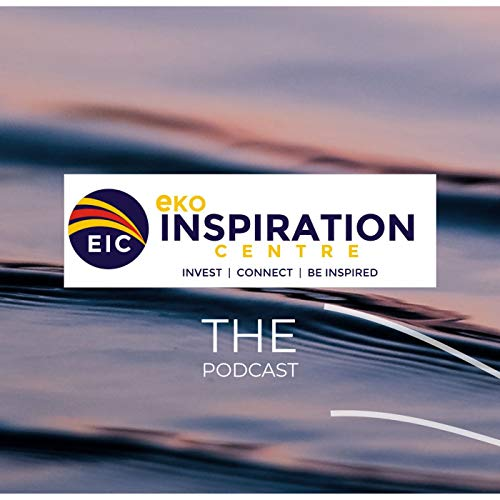 Talking to The PolyInnovator is like having a chat with Leonardo Da Vinci reincarnated.
---
_
Tools of the Podcast Trade | Jennifer Francis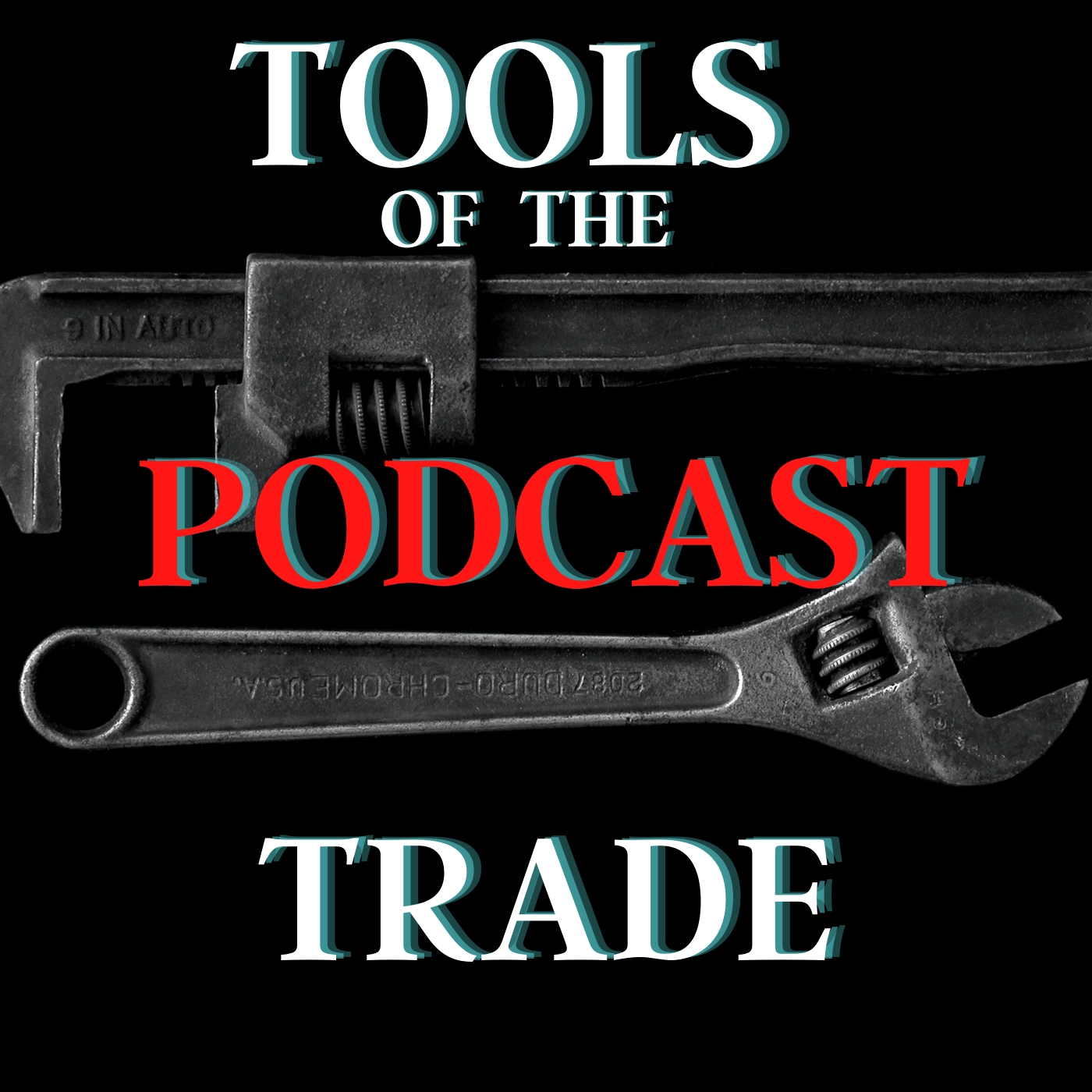 ---
_
What to watch on YouTube? Let's find out! Dustin shares his feed and recommends his favourite YouTube channels, series and creators.

Are you looking for ways to be more productive? Dustin, a true PolyInnovator, shares his productivity tips and apps, talks crypto and NFTs, and how creativity and community are leading the way to the future of work.
---
_
John Says Things Podcast | John Anderson
---
_
Title (Template Ignore this)
Show and date
Link
Quote
---