Please read this first! Just because I call them Pokemon Clones, that does not mean that they do not stand out as their own series or games. I have a lot of respect for these game creators, and of the PKMN series itself. It is just a useful descriptor to help people understand what I am talking about!
I've been on a journey to explore all of the alternatives out there for the Pokemon games. Partially in the mindset of code bases so that I could make my own game. I list out the ones I found here: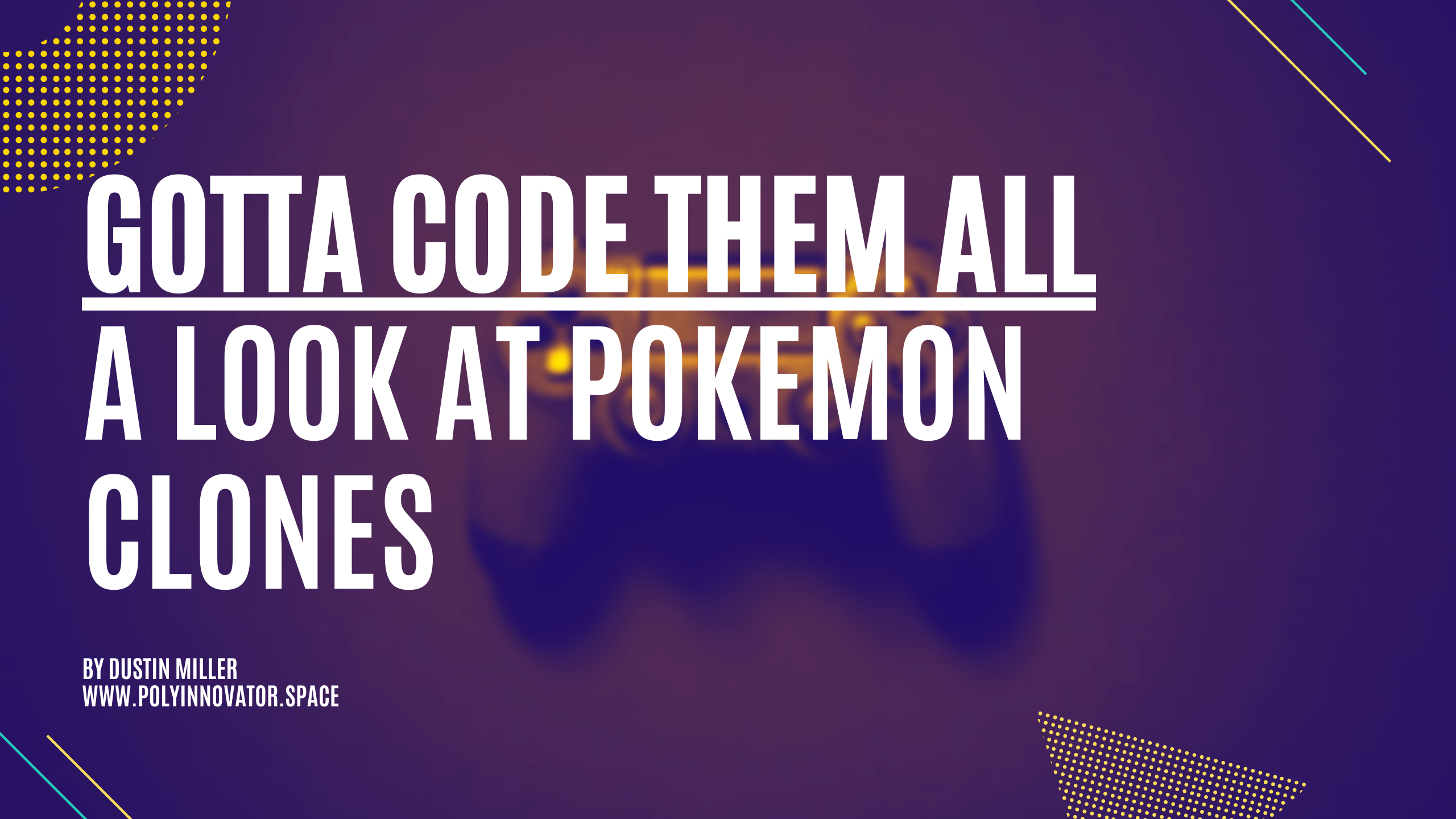 I share SOME of the fully released games out there, but I have found a couple more. Not to mention I wanted to go into more detail about these. I have hardly played them at this point in time, but perhaps once I do I'll come back to this post to add my two cents! Maybe I'll even stream them.
---
Here is a list of games!
I want to make posts that help people, and that aren't found elsewhere. Sometimes unique list posts like this are just the thing to do that!
Coromon

Nexomon
Dokimon
https://www.kickstarter.com/projects/nuumonsters/dokimon-montamer-maker
Temtem
EvoCreo
Monster Crown
Cassette Beasts
---
I watched this video and found more!
DokeV
Skyclimbers
Disc Creatures
https://twitter.com/picorinne_satto
LumenTale
https://www.kickstarter.com/projects/1295959192/lumentale-memories-of-trey
--
Phasevos
This is the game I am making myself to fill into this genre. While being fueled with nostalgia, there is a need for novel experiences.
---
I wish there was a way to unite these endeavors in some way. Perhaps join up with one of the games above, and create this new series together with lessons learned from the other game's release. Some of these games fail to make an impression one way or the other. EvoCreo is one of the best on this list, but lacks a website or marketing. Temtem is great at those, but lacks in the feeling of the genre (They have their own vibe if you will). I hadn't even heard of Monster Crown or Coromon until really recently. Coromon at least has some notority.
Some games change the formula too much like Cassette Beasts or Nexomon.
Honestly the graphics for a lot of them are hit or miss in some ways. Coromon have phenomenal creature designs, but I cannot stand the overworld character sprites. I think they're based on the "Mondern Interiors" asset pack, and although they make fantastic tilesets. The sprites have a lot to be desired (blocky heads, and limited shading).
It seems that some of these games are too afraid to stylize the game enough like Pokemon, but that is what people in this genre want. Experiences like the GBC, DS, or GBA eras. I think that is why Dokimon has so much potential, as it is just an enhanced gameboy style game.
---
This post was inspired by this video