Living in my hometown all of my life thus far has lead me to become bored. I lack the stimuli of people like me who want to change the world. The startup scene is barely anything here, and the lack of technological progress vexes me.
Granted compared to most midwest cities, mine actually has evolved a lot faster, and that is mainly due to it being a college town. People come and go, cultures from all around the world come here, but there is something lacking for me. My grandmother explained to me why she moved ages ago, and that being her town was super small. So that this city was big and large in comparision, but the same is for me. As it is all about a matter of perspective.
Singapore has 281.3 mi², as opposed to my city's 66.04 mi². I've walked across my city on a few occasions, and have explored the reaches of the city limits. Even if I were to spend a decade in SP I think I would be remissed to think that I have seen it all. If I were to spend the rest of my life exploring just one city, if I had to choose, then I think SP is a solid choice. Culture, food, modernity, technology, etc.
---
Why I think Singapore is the place for me.
I've always been a global citizen at heart, and Singapore is one of the few countries that is neutral in many cases. It is like the Switzerland of Asia, and so many countries feel safe to travel there. Leading to a wonderful melting pot of cultures, people, and things. Much like New York City in that way.
Smart city development was the subject that got me into the Modular Degree in the first place, and when I think of smart cities (or nation) then one of the first to come to mind is SP.
Exploring the Locales
Whenever I have traveled anywhere, even in my own city, there was always something I LOVED doing... that being exploring. From the hallways of my high schools, to the City of Coronado in California, etc. I love exploring the vast city designs. Part of my love for smart cities is because of this.
I was watching a video on Singapore (linked in the resources), and just seeing the streets/art/shops got me eager to explore it's city.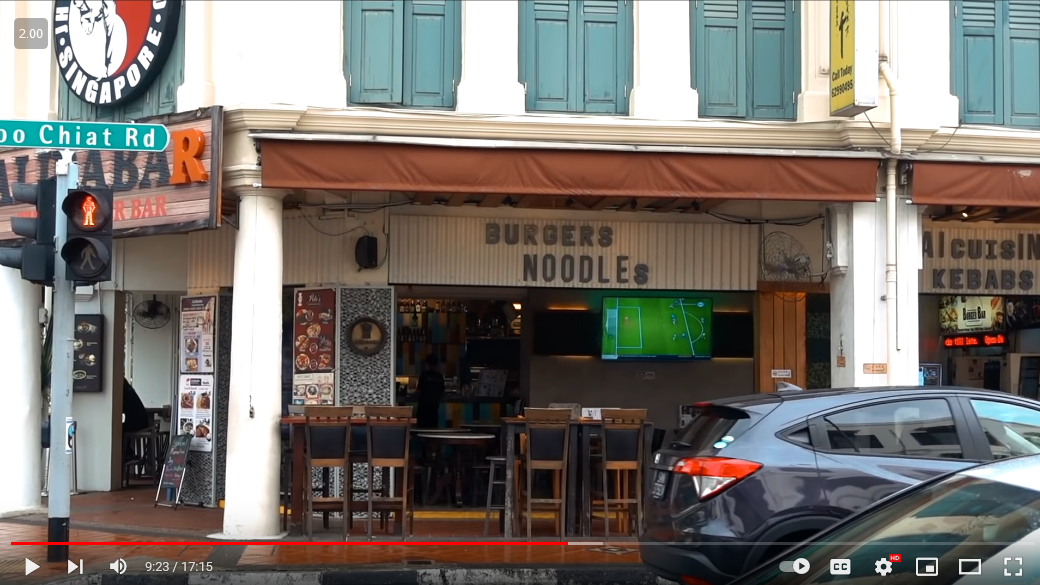 As the video goes on, I see artwork on the wall, and I imagine myself taking photos of the street art, going to the various temples, trying out as many restaurants as I can.
Maybe part of my fascination is partially inspired by Altomare, which is a city in the world of Pokemon, that is inspired by Venice. Both Venice and Singapore have a lot in common in the aspects of being a strong cultural seaside city.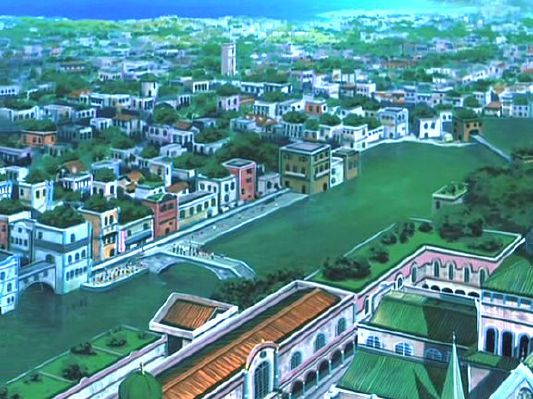 ---
What I Expect for Day to Day Life
Being one of the most expensives places to live in the world, then I have to make sure I have a plan. I've already started to build out a network of people there, friends and colleagues.
Most people don't believe me when I tell them PolyInnovator can generate income. However I have multiple streams of income lining up.
On this site alone there is a membership option where people can pay for my super posts. I make about 2 a month, and they are extremely well detailed. Fuelled by passion of the subject, and a ton of caffeine. They are more than worth the cost for one post alone, but you get access to all of them.
Additionally, the other modalities of content creation from adsense all the way to profits from digital goods like ebooks. I have a dozen book ideas already, and one that is already well on its way.
Food out the Waazoo
There is mental exercise I do from time to time that fuels my Nihilism, but also excitement for life. That being the idea of eating out at every restaurant in the city I live in. For example in New York there are so many restaurants that if you were to eat one meal at a new one every day for the rest of your life, then you would still not even get to 50% of them.

Now Singapore has significantly less space than NYC, and even still so many food stands/courts. In my head if I were to spend my life eating at various restaurants in my city, then the city I think would be the most well spent time wise IS Singapore. For the rich melting pot of cultures and foods all comes together.
I have found that simplicity is key when it comes to diet/nutrition, as you want to continously get the same fuel that you need on a regular basis. That optimizes your digestion, as well as absorption, such as when you are consuming protein after a workout.
However I like taste, I have to have seasonings, and I usually make my food pretty spiced up. I don't know if it is because I have a complex palette or what. Singaporean foods are often super healthy, while having a ton of spice/flavor. Being a seaside city too I might even get over my life long aversion to seafood.
---
How does the City-State operate?
While it technically a democracy, there has only been a single group in power. The people who built it up in the first place, and the operation of the city-state has seemed to blossom under their rule.
Many people are on the fence about how it operates, but are happy with the results so they move on with their day.
Being a technologically advanced city, there are a lot of things that are amazing. From the "super trees" to the really well structured public transport. Most people don't even need/want to use cars, especially with the heavy financial burden they cause. As they are taxed pretty heavily, but given that there is limited space on the island it makes sense.
---
What do I hope to gain from moving there?
I hope to find people more like me, eager to try new things, and experience the best of humanity has to offer. It doesn't have to be as expensive as it seems that it is. One meal from a little shop can cost $3 Singaporean dollars, about $2.50 U.S., and that is dumbfounding to me. Sure you can also spend about $100 U.S. on a fancy dinner too. However the street food is actually healthy, as SP has strict guidelines on their health ratings. They also don't do street vendors on the corners, but rather in a warehouse-like structure, so all of the vendors are in one place. Making it like a food court.
I also think that the cultures will be more aligned with what I believe in too. Most of my spiritual side originates from Eastern cultures, as opposed to Western. Not to mention the exploration of various temples.
Finally, I think that by being in a modern city it would bring me to the forefront of innovation, and considering how important that is to me and PolyInnovator...
---
My Final Destination?
The thing is about moving somewhere, whether it is Singapore or Austin, or even New York and Barcelona. All places I've been considering, for one it doesn't have to be permanent. Nothing is forever, even if I stay in one for the rest of my life, although I'd hope to build out the U.L.C. by then.
I could try Austin for a year, and decide to go up to New York, etc.
The possibilities are endless, and while I am making this decision prior to being able to afford it currently. There is ample amount of time to save up, and find work wherever I end up.
Resources: