Content is a continuous loop, where you are constantly trying to get to the next post. The next video. Perhaps even the next podcast. Whatever you do, there is always something "NEXT".
The thing is the content lifecycle is far longer than anyone realizes, and yet they immediately move on to the next thing. Many people in the repurposing space may understand this well, but if you are just getting into repurposing or creating in general; Then perhaps this post will illuminate some things for you.
This is sort of a sequel post to one I made before:
---
Why it Matters to Repurpose the Pillar Trifecta
It is really weird how from the very beginning of PolyInnovator I was planning my PolyInContent main series, this digest is a spin off of that.
While at the time I still had content silos for just video, or just blog posts, there were a lot of ideas I wanted for all three pillars. Topics that needed all three content mediums to get the point across.
Planning out a series that takes into account the need for planning for all types is something that changes how you MAKE content in the first place.
The Trifecta:
---
How is the Lifecycle so Long?
Let me start off by saying that it is my belief that post has the lifecycle of ONE YEAR. That is for the average too, if perhaps it is an interview, or something along the lines of an evergreen post. Then that lifecycle is EVEN LONGER.
When it comes to your average post they can be repurposed, syndicated, reshared, and even reposted in some cases.
By repurposing you take one pillar piece and turn it into the other pillar type. Video, written, audio, and back down the loop (it can go any which way). Please refer back to the post linked at the top of this newsletter.
From there all three pillar types can be chopped up into microcontent like clips, quote images, video memes, tweets, and more.
Some posts can be syndicated. For example I used Beehiiv for the start of this newsletter IN ADDITION to my home site here on Ghost. I would post to them at the exact same time. However I found that I could do more in the editor on here, so I just stopped sharing to both. However for some people it may be helpful to have both. #syndication
The resharing factor is something that most people do not understand, and fail to do it well. Let me be blunt people do it terribly a lot of the time, spammy almost. I can't say I'm much better cause right now I have a few automations set up to auto post my new videos to twitter or fb, or pinterest. I stopped doing it to LinkedIn because it hurt more than helped.
However my philosophy is that if you reshare after a hiatus of time, then it can work to your favor. Extending the life of the post. The order goes something like this:
Day of posting > Day later (opposite time of day)> Week later> Month> Half a year (maybe)> One year later (anniversary)
Honestly the ONLY tools I could find that could do this as of right now were Nelio Content for Wordpress, and Coschedule. However I no longer use wordpress, and I can't afford Coschedules high prices. Missingletter sort of can but I found it to be too buggy.
The reposting bit was more along the lines if you are moving platforms, or after a couple years it never got seen. Then reposting so it gets added to the feed again. Not my favorite thing to do, but sometimes you have to.
---
Highlighted Tool of the Week: Odysee
A blockchain based alternative to YouTube, and one that is growing every day. Considering how the centralization of platforms like YT has gotten a lot of creators in trouble. I figured we should start looking at decentralized ones too.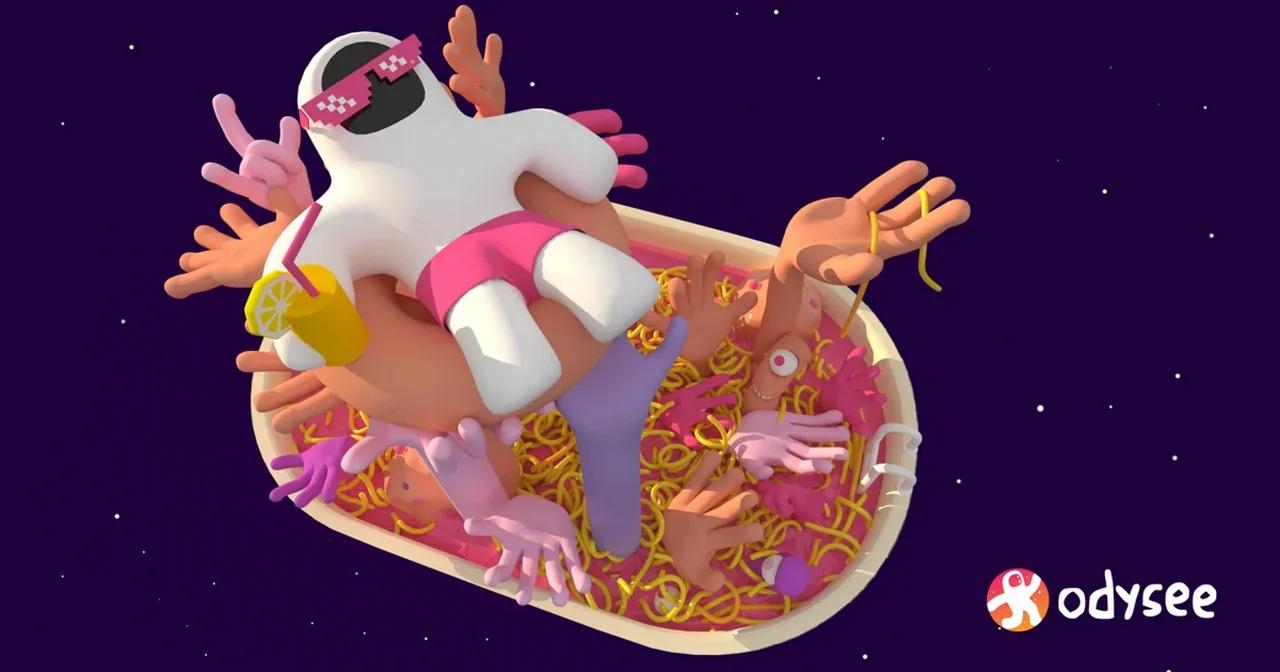 ---
🥡 Takeaways
By following and making use of the Content Pillar Trifecta, it allows you to take the idea you have three times as far. Then from there it only multiples even more. Since each pillar type is its own piece of content, they each get the resharing ideal of going out until the year ahead.
Meaning just from sharing your post the six or so times, you have about 21 pieces of content there alone.
Take into account repurposing as well, and you can triple or quadruple that depending on how you make your microcontent, and how long the pillar posts are.