Sometimes words just cannot convey the feelings and vibes you are engrossed in. Today is one of those days, and I felt that this day's Fireside Codex entry should reflect that.
I'm tired. Really tired. No matter how much I let myself sleep, and no matter how much caffeine I consume. This season has a long history of doing that to me, but I think this year is different. Not only did the quarantine make things super weird for everyone, and my habits personally.
Imagine Dragons - I Bet My Life
I know I took the path that you would never want for me
I know I let you down, didn't I?
So many sleepless nights where you were waiting up on me
Well I'm just a slave unto the night

Now remember when I told you that's the last you'll see of me
Remember when I broke you down to tears
I know I took the path that you would never want for me
I gave you hell through all the years
So I, I bet my life, I bet my life
So much of my life I have had people tell me what I can or can't do. I've taken their advice to heart, but when it comes to my passion I don't listen. Not that their advice is good, or even that it doesn't come from a good place. It is just sometimes other people will not understand fully what you understand. Everyone is the hero of their own story afterall.
We can't read each other's minds, and we can't let ourselve be totally beholdened to the societal norms. I've been quite outspoken about how I feel about the specialist society we live in, vs the polymathic lives much of the population live.
I'm willing to bet the years I am on this blue ball, on the endeavors I am aiming towards.
Avicii - The Nights
Went face to face with all our fears
Learned our lessons through the tears
Made memories we knew would never fade

One day my father, he told me
"Son, don't let it slip away"
He took me in his arms, I heard him say
"When you get older
Your wild heart will live for younger days
Think of me if ever you're afraid"

He said: "One day you'll leave this world behind
So live a life you will remember"
My father told me when I was just a child
"These are the nights that never die"
Some nights are the ones that lead into the better days. As many great entrepreneurs tout, it is the nights you are working on your goals that can end up being the reason why you are successful.
Elon Musk was only able to get Paypal to be successful because it would be up during the day, but he would spend the nights working on the website. He spends 100 hours a week working, and although he may be an outlier. At least he stands by his words!
Muse - Survival
Race
Life's a race
And I am gonna win
Yes, I am gonna win
And I'll light the fuse
And I'll never lose
And I choose to survive
Whatever it takes
You won't pull ahead
I'll keep up the pace
And I'll reveal my strength
To the whole human race
This song always makes me think of going through "the field", something I talk about in this post: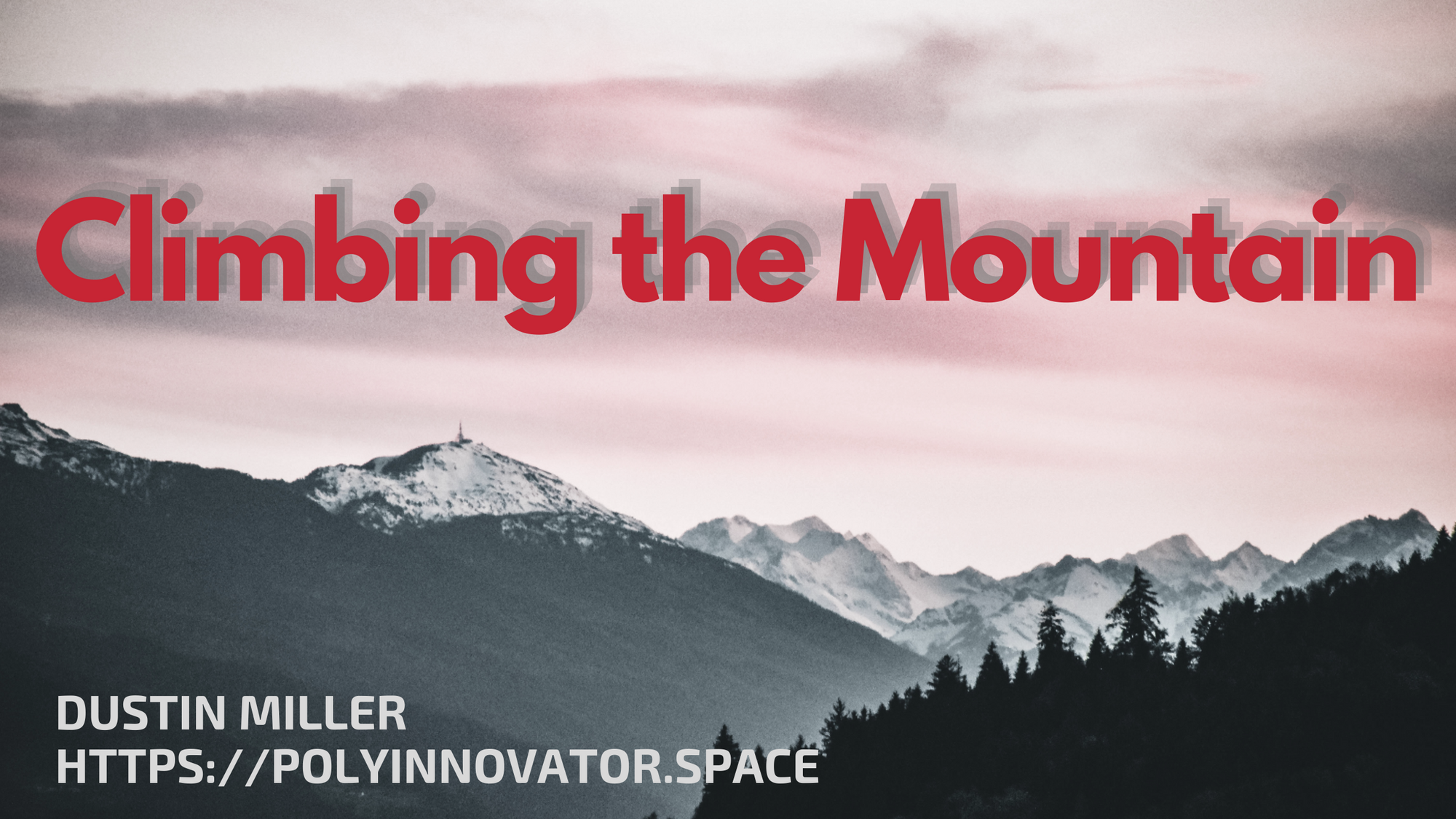 Whenever I was explaining then I didn't do it justice, for that field was one of the hardest things I can remember. Not only was I sore head to toe, from workouts, working a lot around that time, but I was also walking home everyday. That day the wind was immensely powerful. Enough to have pushed me over at one point.

I happened to be going the direction AGAINST the wind. So the whole time I was taking one step after the other, sore as can be, and fighting the elements if you will. This is the song I listened to for it, and I can remember the words flowing into my brain. Telling me to keep going, cause I'm going to win.
Legends Never Die
(ft. Against The Current)
Legends never die
When the world is calling you
Can you hear them screaming out your name?
Legends never die
They become a part of you
Every time you bleed for reaching greatness
Relentless you survive
The choices you make, and the endeavors you face; Those are what you are remembered for, and it may not always be pretty.
Legends never die
They're written down in eternity
But you'll never see the price it costs
Scars collected all their lives
Once you go down in history, then the legend of your tale will never die.
The Score - Miracle
I'm working through some shit
....
It's hard to relay
The thoughts in my brain
I'm working for a life that's not domesticated
It never goes the way that you planned
Success is a door that always slams
Warriors
Original Imagine Dragons
As a child you would wait
And watch from far away
But you always knew that you'd be the one
That work while they all playIn youth you'd lay
Awake at night and scheme
Of all the things that you would change
But it was just a dream!
Countless workouts this song has gotten me through. Even beaten to my knees, the pain telling me to stop, but my heart saying to keep going.
I can honestly say that it was workouts like this that truly taught me GRIT, and being able to push myself to new levels.
I don't think PolyInnovator would anywhere near the level it is now, let alone where it is going, if it wasn't for this song.
As well as the new 2WEI version.
Here we are, don't turn away now
We are the warriors that built this town
Here we are, don't turn away now
We are the warriors that built this town
From dust
The Score - Unstoppable
There's a moment in your bones when, when the fire takes over
Blood is running, heart is pumping as the battle gets closer

We can be heroes everywhere we go
We can have all that we ever want
Swinging like Ali, knocking out bodies
Standing on top like a champion
Keep your silver, give me that gold
You remember when I say
We can be heroes everywhere we go
Keeping us down is impossible
'Cause we're unstoppable
MARINA AND THE DIAMONDS - Savages
Underneath it all, we're just savages
Hidden behind shirts, ties, and marriages
How could we expect anything at all?
We're just animals still learning how to crawl

All the hate coming out from a generation
Who got everything and nothing, guided by temptation
Were we born to abuse, shoot a gun and run
Or has something deep inside of us come undone?
Is it a human trait or is it learned behaviour?
Are you killing for yourself or killing for your saviour?
The Score, AWOLNATION - Carry On
Take a trip inside my head
Leave your sticks and stones
Broken bones, I'm left for dead
But still I carry on
When I am down, I carry on
When it's cold in this wild wild world
Everyone's trying to dig your grave
I carry on
When you're told you don't the fit the mold
Now everybody's got a say
I carry on
When the madness all around us starts to take it's toll
I carry on

It's a long, dark, winding road we're on oh but I carry on
Here I go again the sound of silence ringing in my head
Same as yesterday
See the sirens, all I feel is red
I bet the house don't make no sense
But all I got's what's in my chest
So here I go again, here I go
Malhari - Bajirao Mastani
| | |
| --- | --- |
| Bajne de dhadak dhadak | Let the drums beat |
| Dhol taashe dhadak dhadak | Let the cymbals ring |
| Bhandara chidak chidak malhari | Lets play the songs of happiness |
| Kadak tadak bhadak jhaali | Oh my in such a bad way |
| Chatak matak vatak jhaali | Oh my in such a bad way |
| Dushman ki dekho joh vaat laavli | We have crushed the enemy |
This song just makes me want to go to war, and always hypes me up for battle. Considering the context, probably the point!
HYPERDRIVE - Epic Powerful Futuristic Music Mix
Anytime I want to get something done I listen to this, as the power within just radiates motivation.
Iron Man Trilogy Mix - Productivity Suite
Another great one for productivity, as it feels like you are working on your projects just like Iron Man.
---
I've Made a Couple Playlists for Songs like these:
---
Finally the End Run of this Post
From one of my favorite games of all time is the finale epic soundtrack for Mass Effect 2. This one along with it's companion piece, are two that get the mind going for survival. Realizing that the fate of huamnity rest in your hands, at least in the context of the game.