Today I wanted to create a post that would help you all understand the social media tool side of the content repurposing game.
This way it will help you find the best tool for you, and I can share some of my favorites with you!
---
What goes into a good tool?
Ease of publishing. I can't tell you how important it is to get an idea you have out there quickly. Now some tools I've had it crash on me, and I lost all of the copy I had written out. So no matter what tool you use make sure you periodically press ctrl-A and ctrl-C, to quickly copy everything you put down.
Another useful thing to keep in mind is a clean interface, as does it take you multiple clicks to get to where you want to go?
Finally the cost, as I am paying for everything out of pocket still myself. I can't be affording that $30 a month.
---
How many have I tried?
This was something I would talk about a lot on podcasts, but I have literally tried around 100 social media management tools!
Why? Well for one most of them couldn't do what I wanted to do, which is honestly freaking ridiculous to be honest. All I wanted was to have delayed releases once a new content piece went out. If a new blog post or video, then it would post day of, day later (opposite time of day), week later, month later, half year, and then year later. Honestly, that really isn't uncommon, and a lot of creators do it manually. Although I couldn't fathom why most tools wouldn't do it. Missingletter was the only one that did for the most part, but the automations were subpar (as were the auto text input). Not to mention only for blog posts, nothing for video or podcasts.
Coschedule and Nelio Content were the most configurable, but were expensive and really tied down to wordpress/CMS's.
Here is a list of most of the tools out there, I was going to make one, but then I came across this one:
---
My Top Three:
I wanted to mention something like Dlvr.it, as they have some really cool automations. However the site looks like it hasn't been updated in a decade, and the team seems barely active. I've literally contacted them about it, and they said oh yeah we are working on things in the background. Ok.
These are the tools I come back to after trying out so many. I want to mention Later.com as well because they have a pretty great Instagram support.
Buffer
I'm starting off simple, and while I have had critical performance issues with them. Mainly due to me using Firefox over Chrome, they have been tried and true since they came out. One the cleanest interfaces out there. I've literally stopped using other tools because they couldn't beat the simplicity of Buffer.
Sendible
I'm a real big fan of their variety of features, and although they have discontinued cool unique features like posting to Slideshare... I understand why.
They are too expensive for my pennybook, but I often check the site to see updates.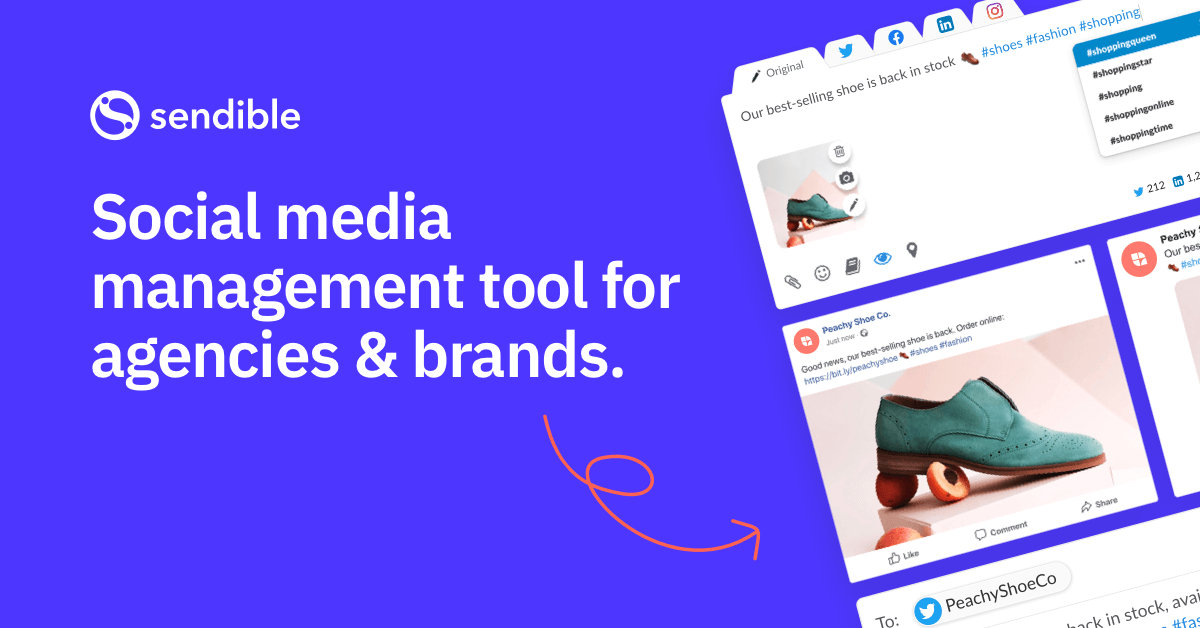 My Top Pick: Socialchief
A clean interface will always get extra points from me, and the fact that it also has a free plan makes it even better. I use it along side
Honorable Mention: SocialBu
While not one I have used very much, they are the only tool I can think of with actual automation recipe capabilities.
---
Why does this matter?
Buffer and Socialchief won me over because of their minimalism, and the fact that they have a capable free plan. A lot of the other tool's free plans are sub par at best. I also can't stand Hootsuite's interface for the life of me.
Your tools are the forefront of your ability to repurpose content. Sadly I couldn't use Buffer to post some of my Reels, as they were too big. I ended up downloading the Instagram app for Windows, which ironically just seems to be the website used through an Edge portal.
Although it didn't work when I went on the website through my browser, weird. Anyways, your tools will be the catalyst to you being able to share your repurposed content. Now while some tools like Repurpose.io or Joincombo.com will automatically send out the repurposed content. Not all of them will, and sometimes you might also want a bit more control or analytics.