Hello, and welcome to the PolyInContent Digest Review of - FlexClips
This is a tool for "FlexClip is an all-in-one web tool for making videos, movies and slideshows in minutes."
One thing to keep in mind for this series is that it is for giving and overview and opinion on various content repurposing tools out there.
The structure is the overview, pricing, pros, cons, and then any particular experience I may have with the tool good or bad. Finally, at the end I'll wrap up any extra thoughts.
⚠️
NOTE: This is not sponsored, and my opinions are my own. I aim to keep it fair and just, but my intention is to keep it real and honest.
---
Overview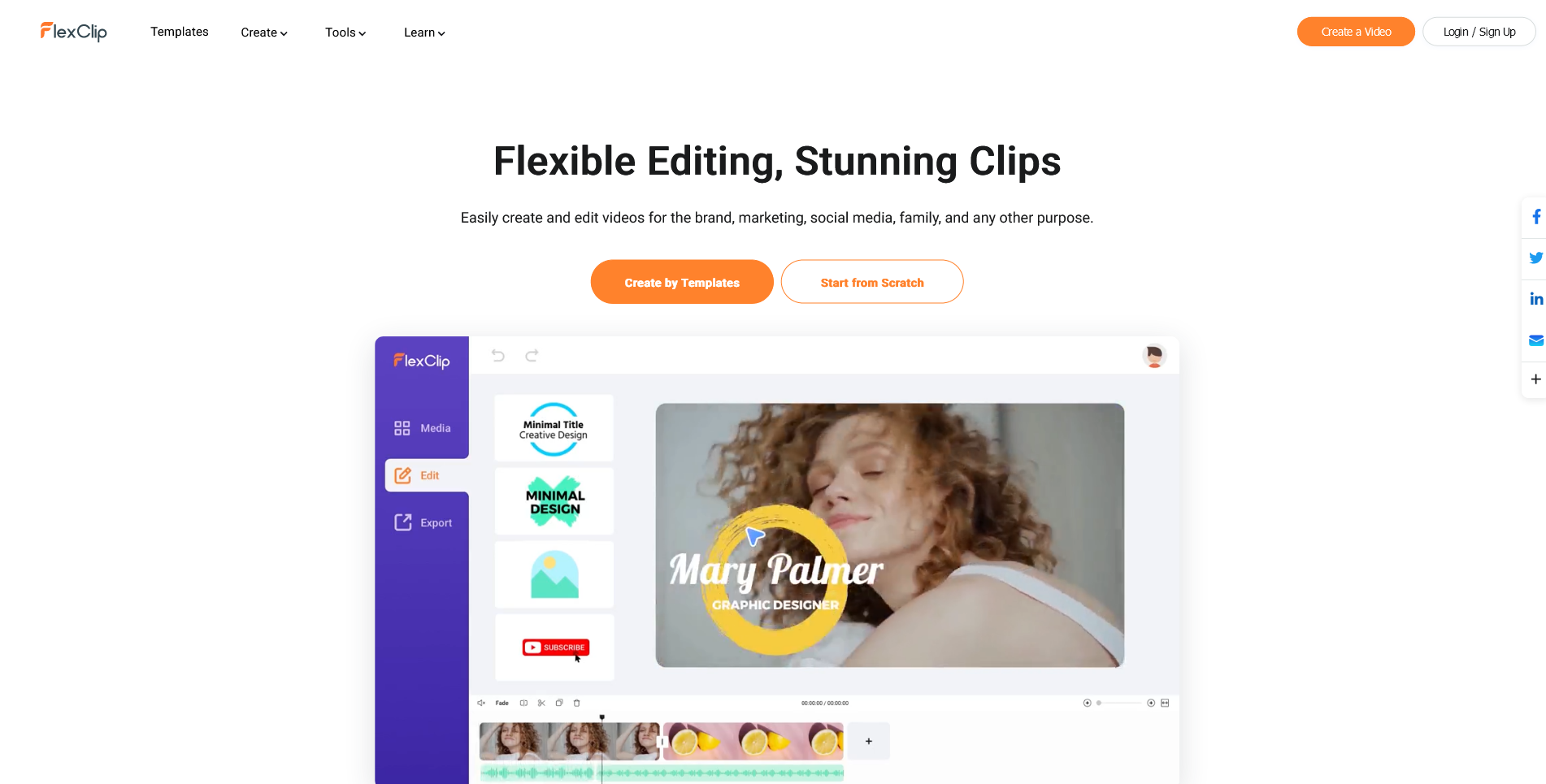 FlexClip is an interesting video creation tool, like a video version of Canva, but really focused on making quality unique videos. You have the creative freedom like the aforementioned tool, but with a lot more of a selection.
Not to mention a much more robust timeline editor, and plenty more features to add onto it.
I'm looking at this tool out of request by the team behind it, but all views in this review are my own. No payment was recieved, and I am simply just checking out a cool tool!
The first screen you see, the dashboard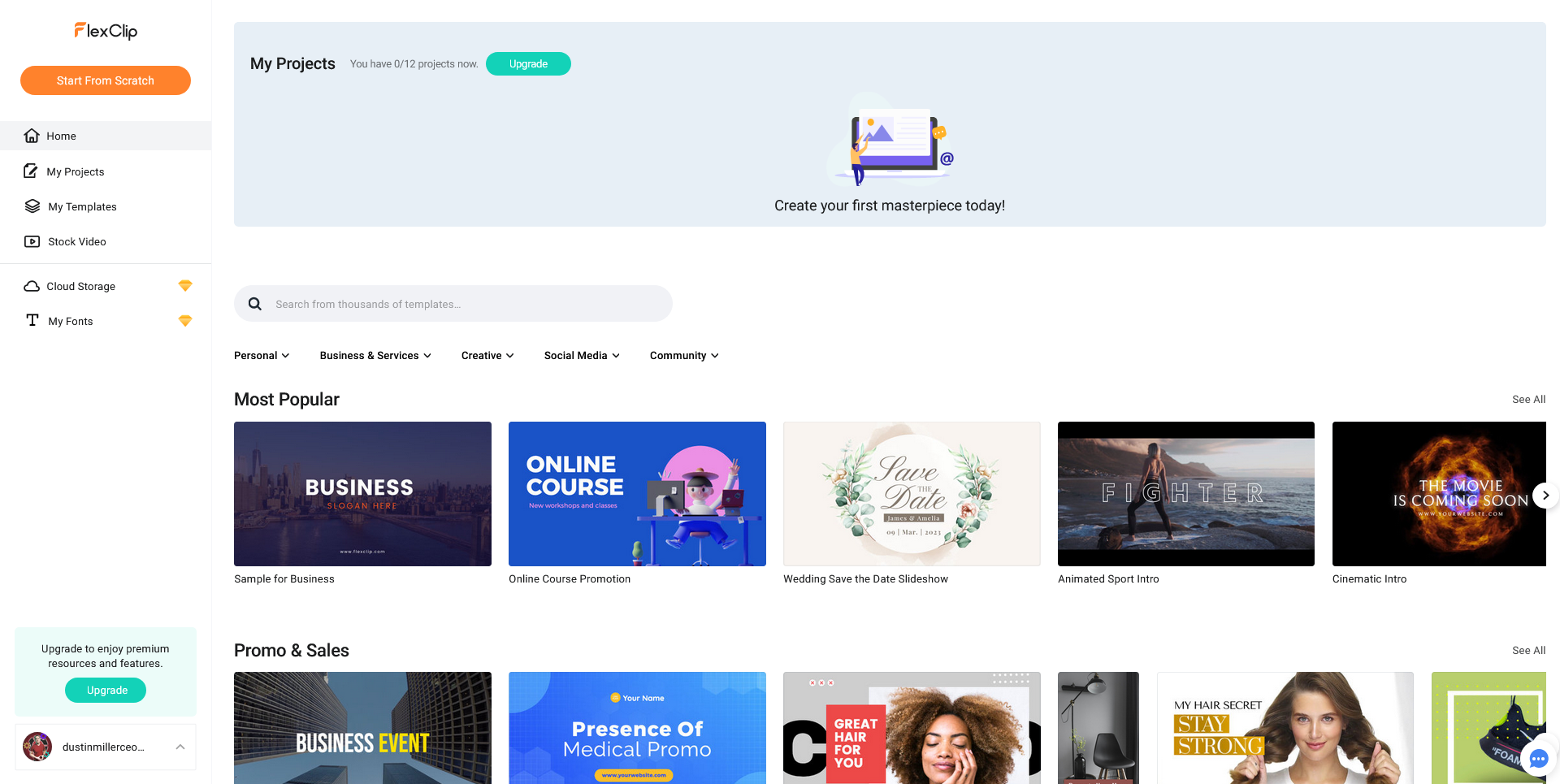 A plethora of templates to choose from:

A modern editor

Here is the clip I made during the review:
---
Pricing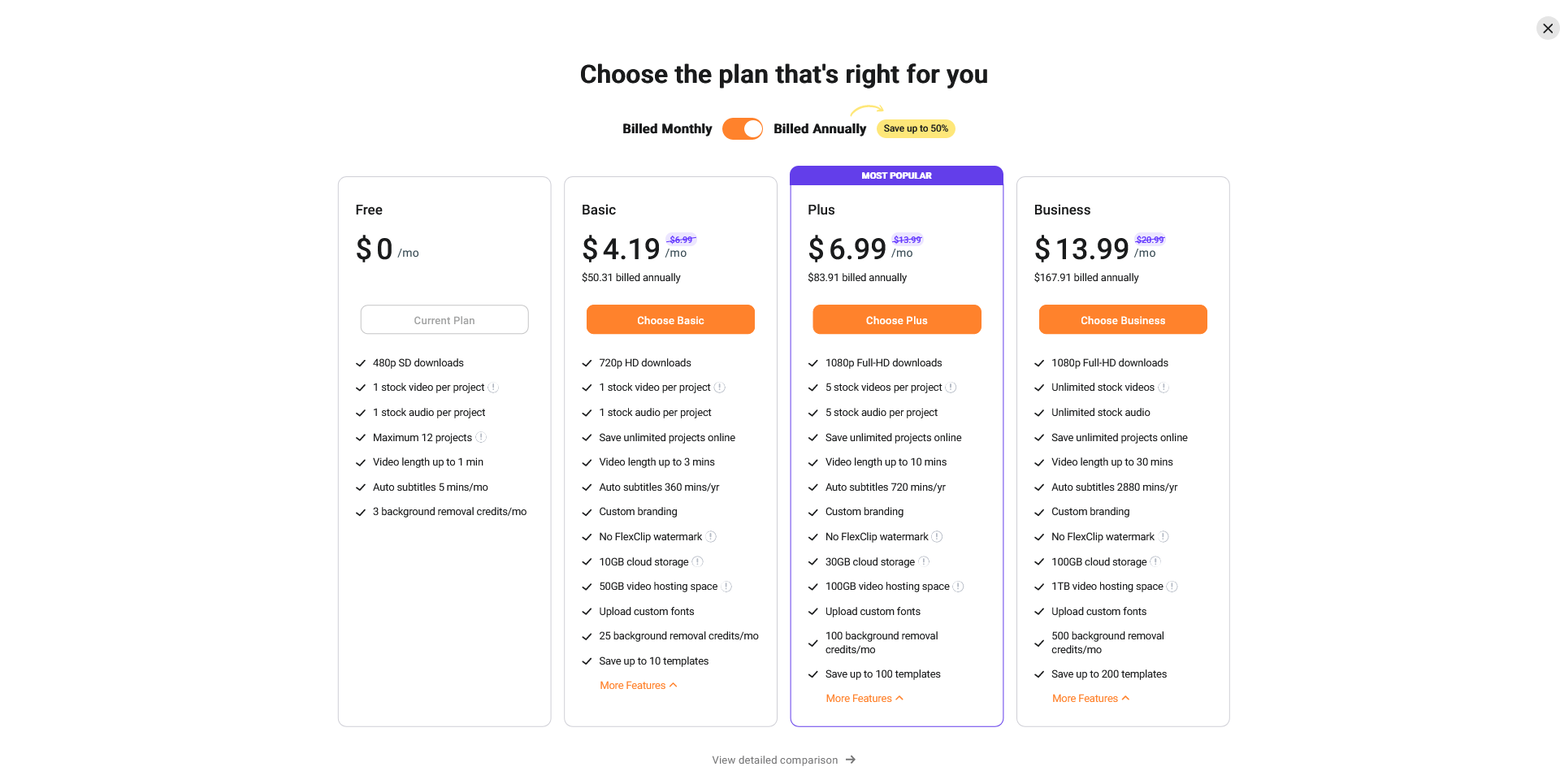 I made the mistake in the video review of looking at the annual pricing, so the cost is a lot lower that way. To be honest a really good deal for paying a year ahead.
It is $14 a month for the plan that I reccomend, but that is a bit steep for most people. While the yearly may be half off per month, the monthly makes it a hard sell too.
Although it really does depend on how many videos you intend to make. I shared the test clip I created during the review above. It has the FlexClip watermark in the corner, and it doesn't really seem that disruptive. Perhaps if you want to test it out, then just try it out with the watermark, and then pay for the premium if it is worth it.
What I like about FlexClip over say... Canva, is that they don't lock the premium assets behind the paywall. Just that if you have any premium stock, then you have to do the watermark or pay for pro.
LIMITED TIME ONLY: There is an AppSumo Lifetime deal for this tool: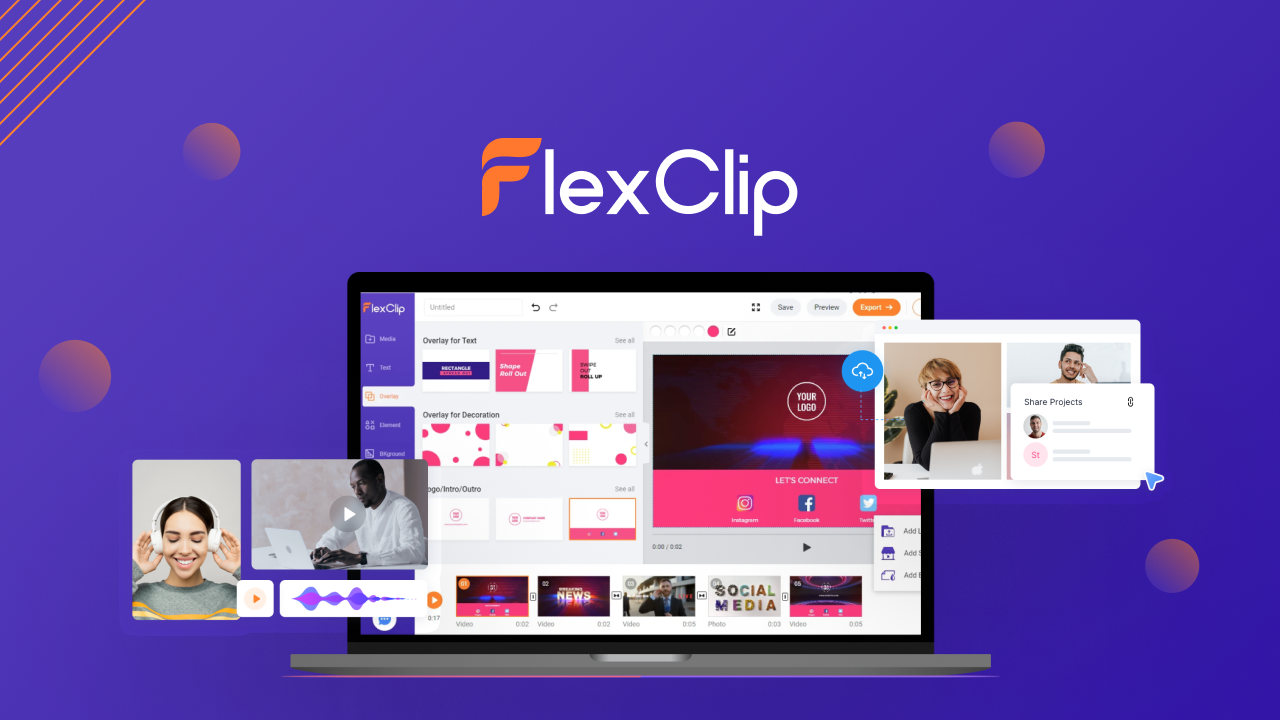 ---
Weighted Pros/Cons
Pros
Tons of stock footage assets
Lots of templates to choose from right off the bat
Lifetime deal currently offerred (until March 1st, 2023)
Yearly prices are a steal.
Robust timeline editor
Cons
Monthly cost is steep.
Lower and free plans have bad resolution options
Changing the backgrounds was barely working, and some features like meme maker don't work.
Still relatively new, but that isn't a huge deal.
Honestly for a content creation tool that is just starting out, it seems like they are doing the right steps to be successful.
---
My Experience
Note: That this may be what I had happened, but your mileage may vary.
It is the early stages, and I just came across it today. However it seemed worthwhile to review. I had a lot of issues with applying a background, and the meme creator didn't work at all for me.
However the actual process of editing the clips for the video was pretty smooth and seamless. Honestly I was pretty impressed with how quickly it all came together.
Sure I didn't really do much in the way of making it look super pretty. Although my intention was to make it all cohesive, turn all of the elements to a monochrome style, so that the red and gold stand out more.
Change the text to match my Modular Degree topic, and I think I was able to do all of that within ten minutes. Part of it even DURING the review, and so if you are trying to crank out product videos, or outros for many different series. Then perhaps this is the tool for you.
---
Wrap Up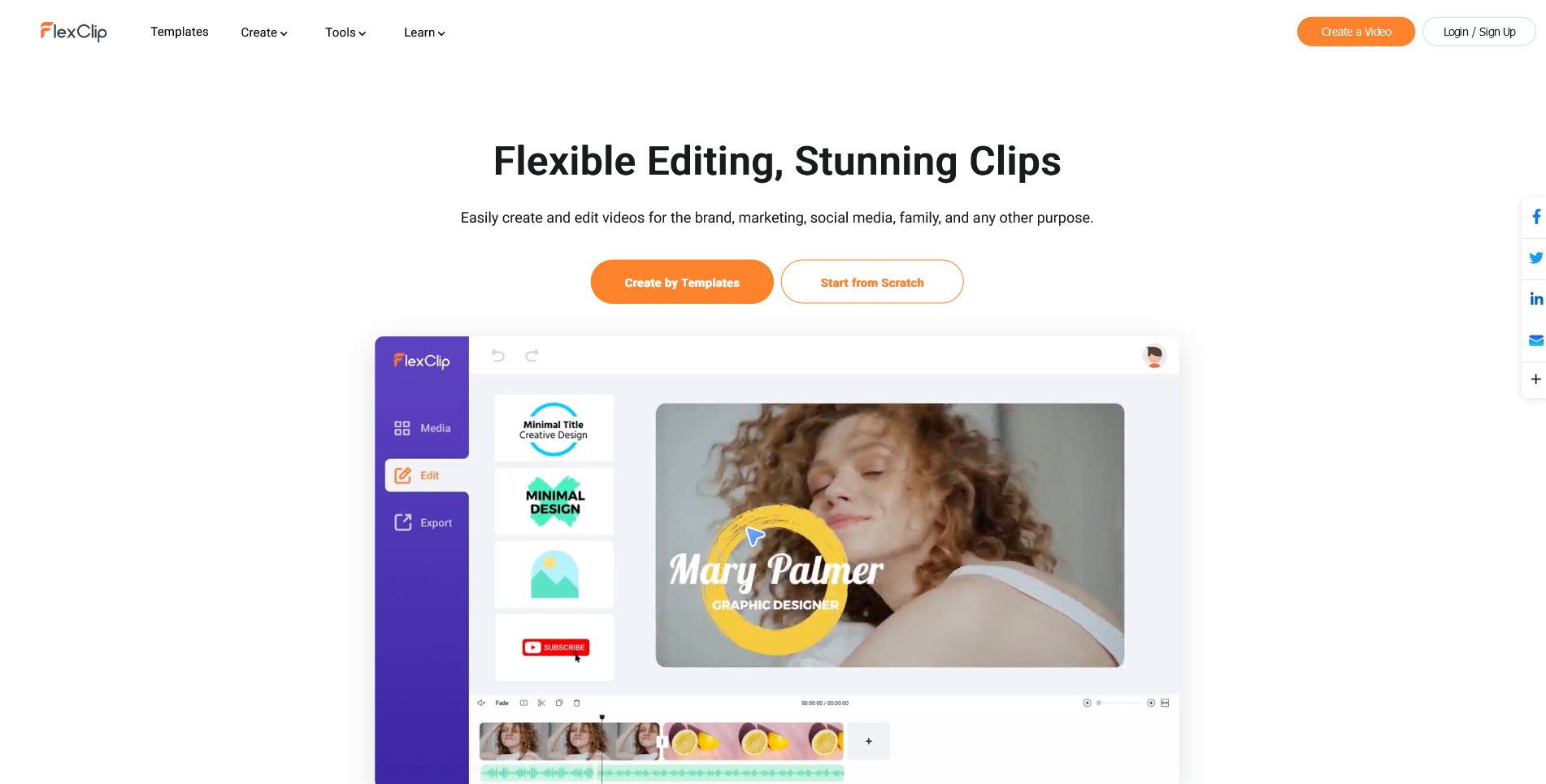 FlexClip
Easily create and edit videos for the brand, marketing, social media, family, and any other purpose.
Make videos and graphics for your content, and enhance your content with stunning clips!
Check out FlexClip