My Jobs and Mindset
Let's start with the fundamentals here because I am here today to share with all of you the man behind the blog. What have I done in my life thus far, how has that shaped me, and where I see myself in the future.
I have actually worked at my main employer straight for eight years, which for someone my age is literally since I was able to start working. I am for context 23 this summer (Now going to be 26 as of 2021). I feel that the dedication imbued in that thought speaks a lot for itself. I have always been a water-loving person, and so when the chance came to work at a pool I was ecstatic.
I work for the City of Columbia Recreation Department, which has lead me to learn many different things via reflection and interaction. I started out as a lifeguard (which is a really awesome first job), and that lead me to hold a lot of responsibility at such a young age. One mess up could lead to someone getting hurt or worse, and so the level of commitment is strong. Focus is key in that position because you cannot take your eyes off the water…ever.
Eventually I became a Swim Instructor, and nearly immediately found a calling in teaching others. It is still one of the main things I do today, and I am so confident in my abilities that I could even teach Michael Phelps something new.
P.S. I am writing a book called the "Philosophy and Hydrodynamics of Swimming", which is a How to Swim guide!
Between Lifeguarding and teaching you would think I would have my hands full, and I did when I was in school still. However I felt too static, and so I expanded to other areas such as Fitness Attendant or even Pool Manager for a time. Both relatively didn't fit at the time (really loved the leading aspect behind managing though), and so I became a Water Aerobics Instructor.
Imagine this: Some kid about 18 years old teaching a group of adults in the water various exercises, and bear in mind that it isn't some easy class. Moving in the water consists of heavy resistance, and takes dedication. Most people go because its easier on the joints, and because of the intensity on the cardiovascular system. Now just like the swim lessons I fell in love with teaching. I expanded soon after into Water Boot Camp, and an arthritis based class called Move Your Joints.
---
Eccentric, Lively, and Caring
These words define me as an instructor, and many people may agree with that though they may add sadistic. This is because I care about their progress, so I push them to their limit!
I feel that my personality comes through even in my writing because I am not afraid of being blunt. Of course there are times where sensitivity matters, but honestly in most situations radical honesty is brilliant. It gets the point across, and the other person's acceptance is much more effective. It takes someone with strong interpersonal skills however to determine which is necessary!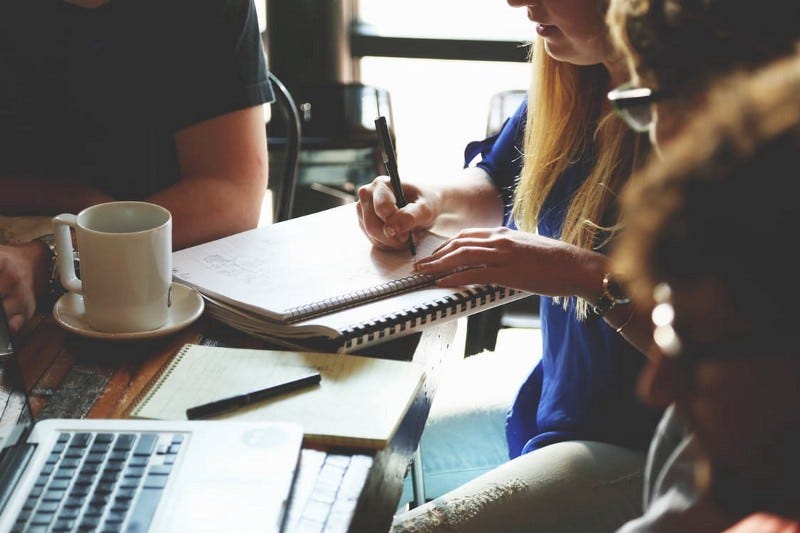 Polymath At Heart
Oh man we are just getting started because in addition to working at the ARC I would look elsewhere for monetary income for the bills I have to pay. I never want to be worried about paying the bills. I am a minimalist at heart, which helps a lot, but everyone has to live somewhere!
After leaving my position as a manager I pursued being a barista for a time, even working as a cashier too. I took that experience after about 8 months, and started working for a health food store. Learning so much about nutrition, and even before I worked there I was fascinated about supplements. I found it to be a smart combo to work at a gym and health food store, but it ended up being overwhelming of a corporation. No hard feelings really, although I just didn't feel that they had my best interest at heart.
I've worked for so many jobs that I am almost surprising myself as I write this post. From elevator attendant at football games, to shipping fulfillment for a small company, and even worked for this magnificent DJ in my area. Learning a lot from each of the jobs, and I go out of my way to reflect upon the events of my career. I often think about the manager position I worked, and the reason I stopped was because I felt so much adversity that it hindered my growth. After the fact I continually reflected on everything, and in turn grew after the fact. There is always a lesson to learn.
---
Deep Amount of Gratitude
Regardless of what happened in the past, it is in the past, and I am truly grateful for all of my employers. They have put their own mark on my growth in some way.
I like the whole polymathic ideal, and I can from the bottom of my heart that I know that I provided deep work ethic in each employment. I hope that I have left a positive impact anywhere I have been. Even more so I hope that I can impact even more people's lives in some way.
Ambitious PolyInnovator
An innovator is someone who takes a system, and reinvents it with the knowledge of the area. I hope to one day work as what I call a "PolyInnovator", who is someone that works in multiple sectors. Collaborating towards a common social well being.
This dynamic approach I believe is key to synergy, and with the areas that I want to go into I am going to need it! I.e. Global Sustainability Development, Innovation Management, and Social Entrepreneurship. I hope to provide unparalleled service to the world.